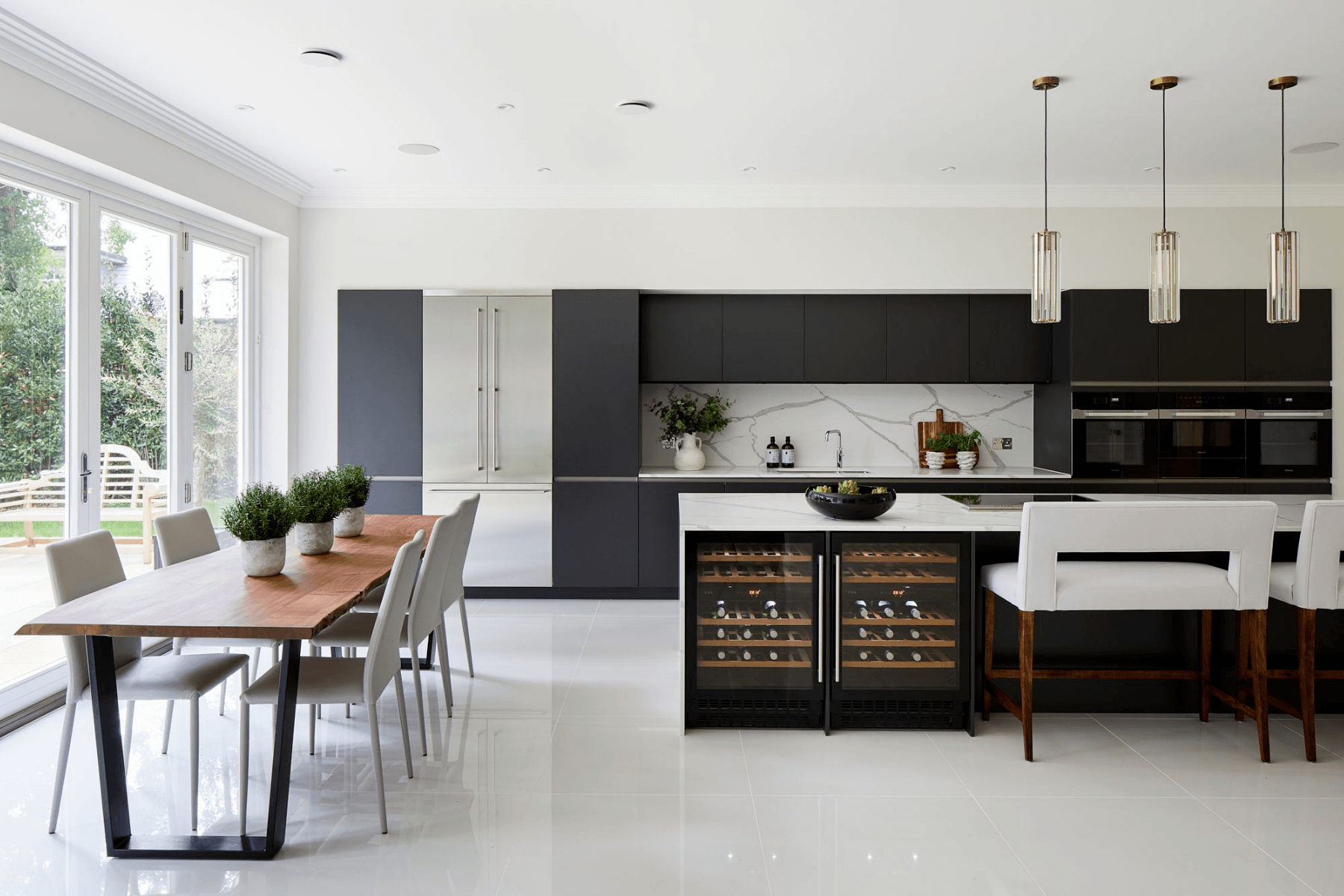 Form and function: the best kitchens don't just look seamless, they work seamlessly too
"Recognising the need is the primary condition for design" said legendary designer, Charles Eames, highlighting that while good design might look nice, great design has to be about both form and function.
Nowhere in our homes, are these dual values more integral and more regularly utilised, than the kitchen. The best kitchens don't just look impressive when they're quietly sitting unused, they work in harmony with your lifestyle. Achieving that, however, is not just about knowing the aesthetic results you like but understanding what's available and how different materials and technologies work together to achieve what you want.
A bespoke kitchen should work with your daily life
A kitchen is deeply personal, and while we all have a need for a fridge, a freezer, a hob and a sink, we have different requirements for these seemingly normal aspects of the home. You might have a family property for example, where young children mean you want a convivial space with hard-working and hard-wearing surfaces that are as suited to sticky fingers and highchairs as they are for stylish evenings in for mum and dad.
Then again, you might have a modern, open-plan apartment, designed for a cosmopolitan individual, who wants to make sure that the kitchen merges into the living space, carefully concealing all of the function behind seamless form.
Knowing the right questions to ask
For most of us, we have an idea of the final effect that we want, but so much of that is hidden under the surfaces and in the technology that powers each item. The difficulty is knowing what questions to ask in order to achieve what you want both when it's first installed and as you use it moving forward.  That means everything from the positioning of the plug sockets to the style of the door reveals and which way your units and appliances open.
For example, if you're an amateur chef with a penchant for dinner parties, you might want a semi-professional Gaggenau oven with a side opening door, so you don't have to lean over it with hot dishes. Or if you place your hob on the island in the centre of your kitchen, you will want to think about where the feature pendant lights to avoid grease collecting as you cook, as well as the type of extractor fan you need so it doesn't dominate the space – all of which should be considered as early as possible in the architectural design of the space to limit installation time and doubling up on costs.
Kitchens get smarter every day
Crucially, the technology that we have at our disposal is also evolving all the time. What was revolutionary three years ago has been superseded by something different today. Once upon a time, the traditional American fridge with its ice and water dispenser was the height of modern design. Today there's an array of alternatives to achieve the same effect without having the inner workings so heavily on display.
Kitchens are a combination of personal choice, engineering, architecture, and aesthetic design, but all of it follows from who you are and how you use or want to use your home. The space that will suit one person will not necessarily be right for another, which is why talking to someone who knows the right questions to ask you, has an encyclopaedic knowledge of the options available and understands how different brands function in harmony with one another and with daily life, is the key to empowering you to create the space that you want.
Confucius said "To know what you know and what you do not know, that is true knowledge". All you need is to find someone you trust who does know what you don't.
Contact us for your free consultation to create a kitchen that works for you.