Kitchen Island with a table
Designing a kitchen island to accommodate a table is the ultimate convenience in a busy family home. Read our case study with Steve and Liz below for a brilliant example of this.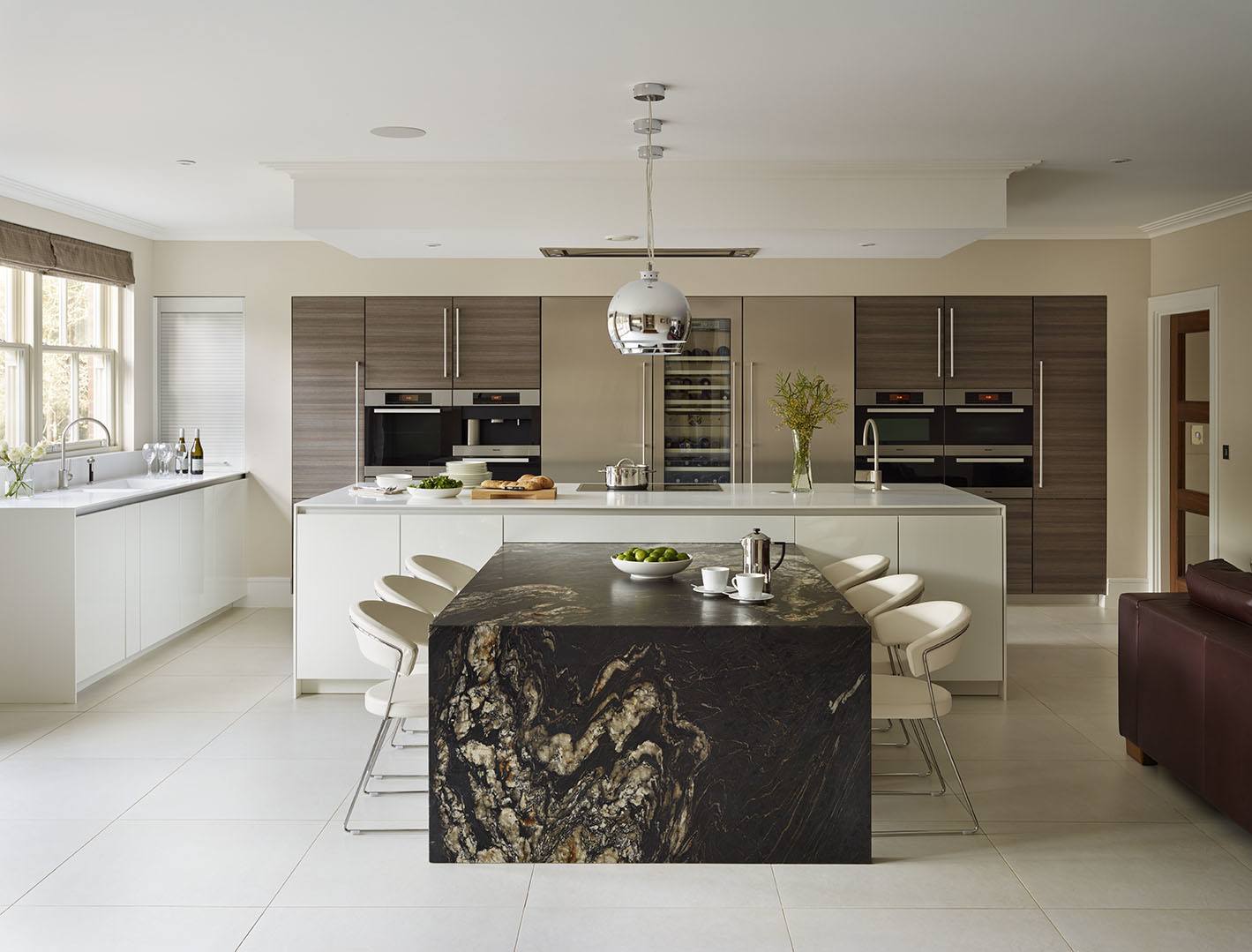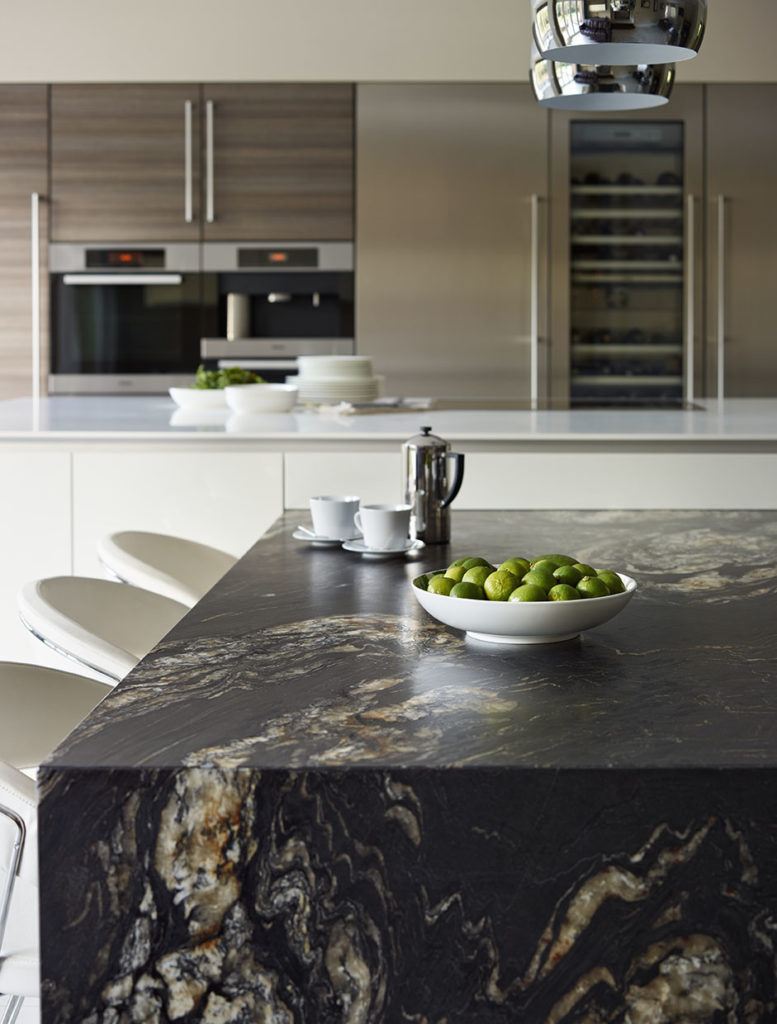 Liz and Steve have built several homes for their own family, including this, their latest and fifth. While Liz insists that she's not an expert, she does admit that the results improve each time. 'I've developed a clear idea of what I like and each house is better than the one before,' she says. Tempted by the one and a half acre plot, surrounded by woods, the couple moved quickly to plan their six bedroom, six bathroom home. With their 3 children in mind, the heart of this home was to be a large family-size kitchen, living and dining space. 'One of the main things that I've learned over the years is that the kitchen has to work for the way you are going to use it,' says Liz. 'Some people prioritise looks above anything else, but for me, it has to be just as practical as it is good looking. We love to entertain – special occasions, dinner parties and barbecues in the summer – and the kitchen has to work for all of that.'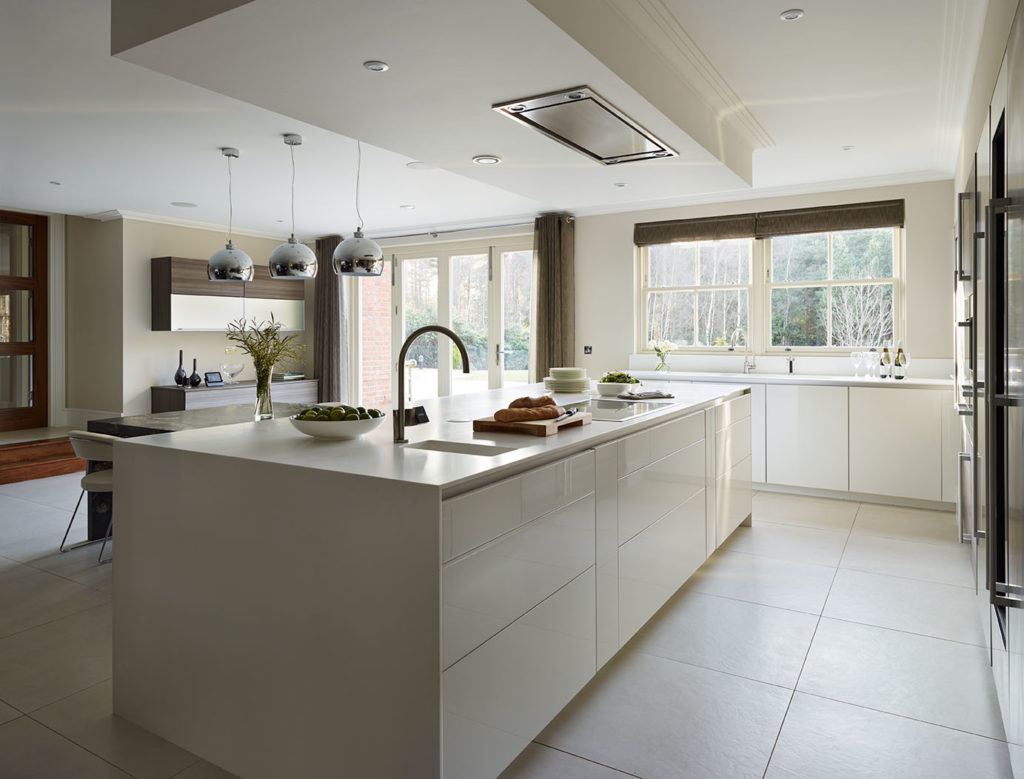 After visiting three kitchen companies, Liz settled on Nicholas Anthony in Ascot, after meeting senior designer Adelise Morgan- Scully. 'Two companies simply drew up what I had said, but Adelise gave me original ideas,' she recalls. 'Given that we had just started on the project and we could change the plans to suit the kitchen if we needed to, it was great to be able to share thoughts.' To enhance the spacious and clean-lined contemporary feel of the home, Adelise designed a large island clad in Corian Glacier White, and teamed it with tall units in Teak Décor wood effect to add warmth. More glossy white handleless furniture creates a sink run below the window, maximising storage and surface space.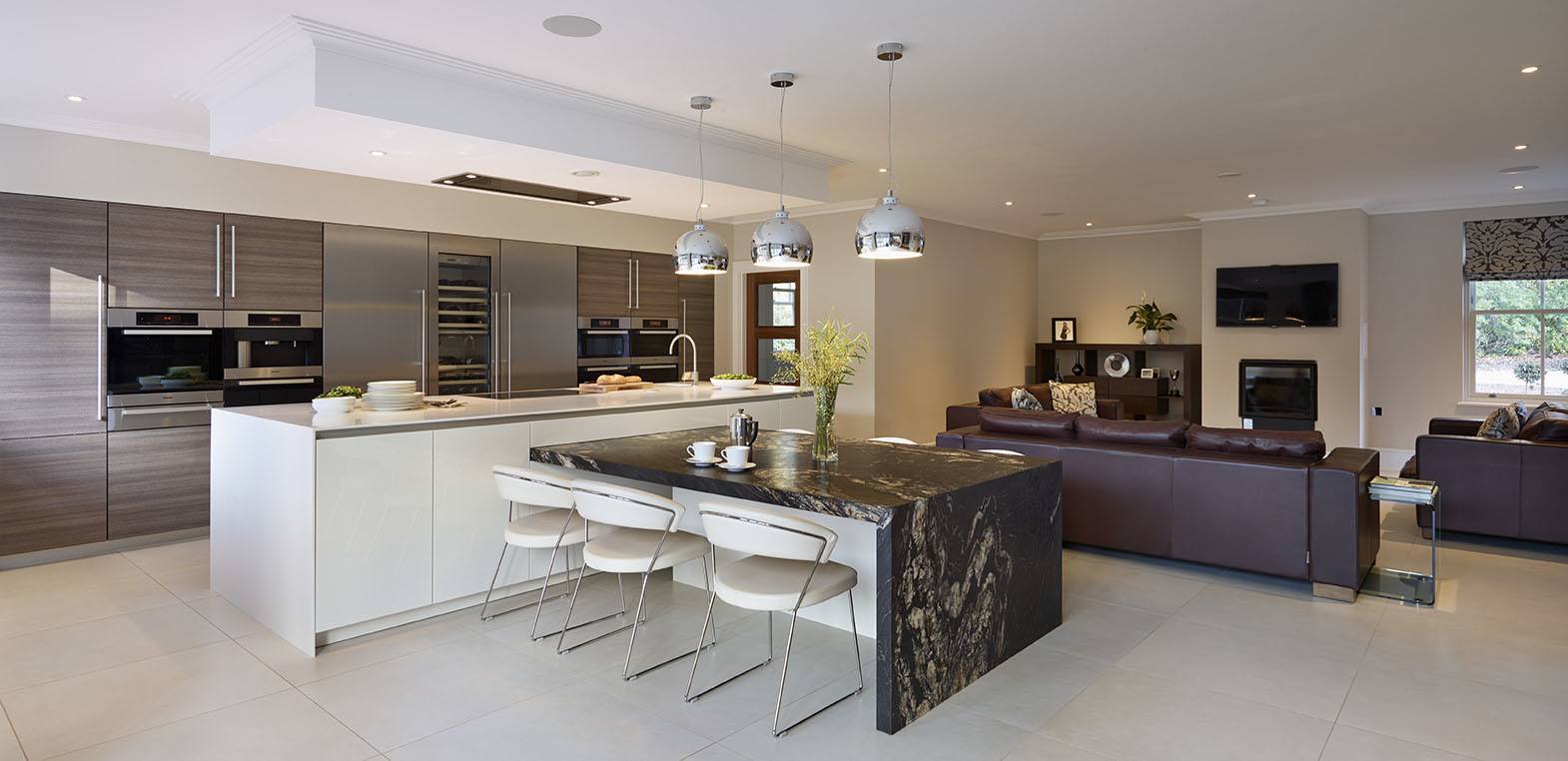 It was Adelise who suggesting building a table onto the island, cladding it in Titanium Satinato granite for dramatic contrast with the pure white island. 'The granite adds something natural, organic and very striking,' says Adelise. To convince Liz of the beauty of the stone, Adelise had photos of the exact slabs of stone, and how they would be matched on the table cladding, sent over from the stone yard in Portugal. 'It was a very exciting moment when the stone arrived and we could see if for real for the first time,' adds Liz.
The result? 'This is the room where we often end up together. Which makes it probably the nicest kitchen I've ever done.'
Stop by for a coffee
We'd love to have you visit us in-store to experience the quality of our work in person. You will see a wide range of designs, appliances, styles and materials on display to offer you the best opportunity to define your preferences. Our award-winning Design Team will explain each display and listen to your plans in order to offer their best advice and recommendations when it comes to creating luxury in your home.