Nicholas Anthony Showrooms
We have five showrooms across the UK all displaying the latest designs and materials we have to offer.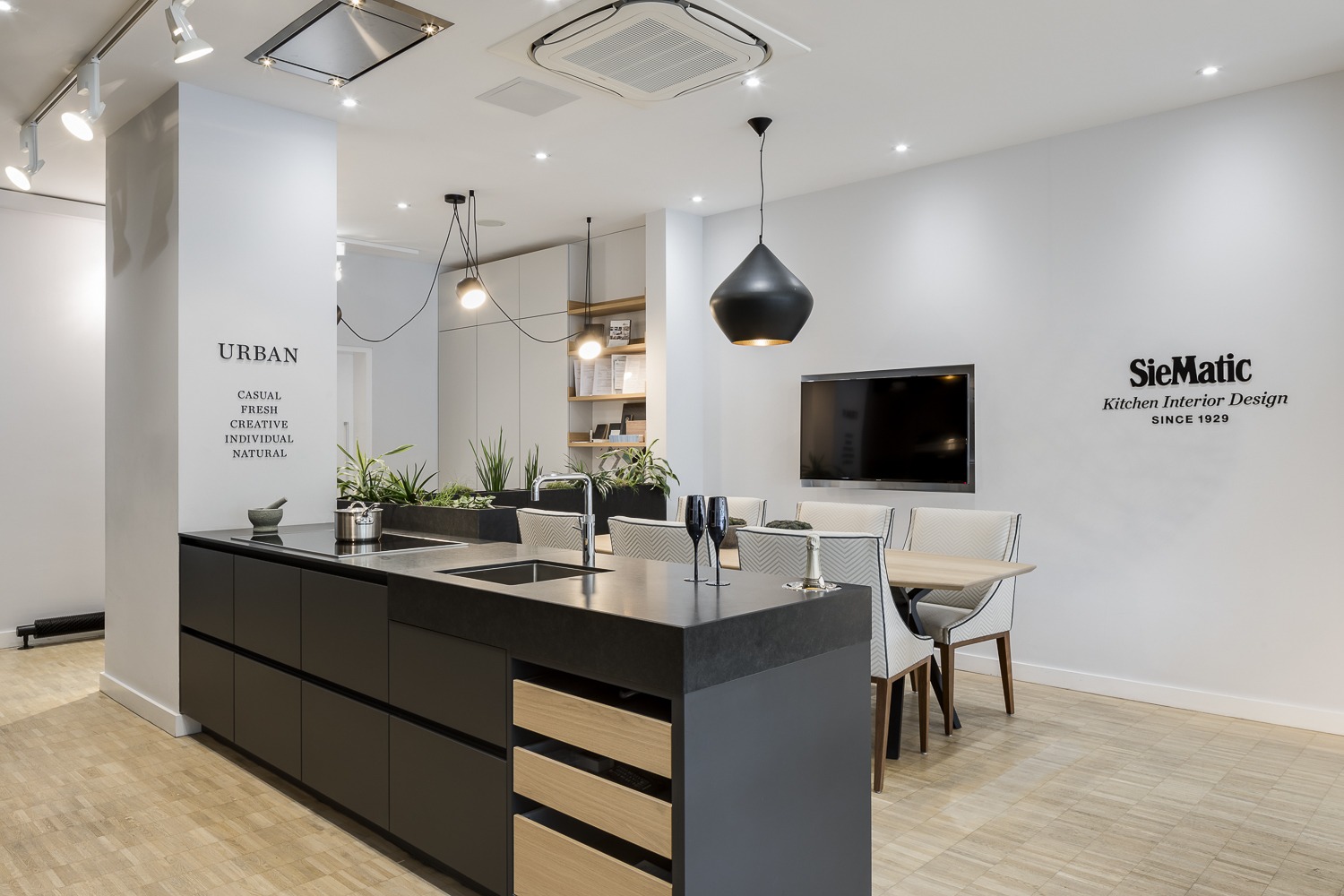 Pictured: SieMatic URBAN
Your mind at ease…
We have over 55 years of experience in the design and installations of kitchens and bathrooms so you can rest assured that your project is in safe hands. From design to project management and from delivery to installation, our team are dedicated to ensuring that every customer achieves luxury in their home. Don't hesitate to get in touch if you have any questions on our process or products, we'd be glad to help!
Get in touch
Testimonials
When I first walked into Nicholas Anthony, Wigmore Street, I thought I'd never be able to stretch to one of their beautiful kitchens in the new house we were building. I met Adam who was incredibly professional and convinced me otherwise. We now have a stunning, yet simple contemporary kitchen in our Cotswolds home. Nothing was too much trouble for Adam and Nicholas Anthony were great - even the fitter was terrific. Thank you!
Excellent service and experience from start to finish. We had a plan in mind for our kitchen but the designer completely changed and transformed into a great working and functional kitchen and looks wonderful, so pleased ! We had regular on site meetings and nothing was too much for the team. Very professional and would recommend this company.
I have used the services of Nicholas Anthony on and off for many years. Their products are superior and look very elegant. Streamlined. Adelise is wonderful to work with - infinitely calm and professional. I would recommend them without hesitation.