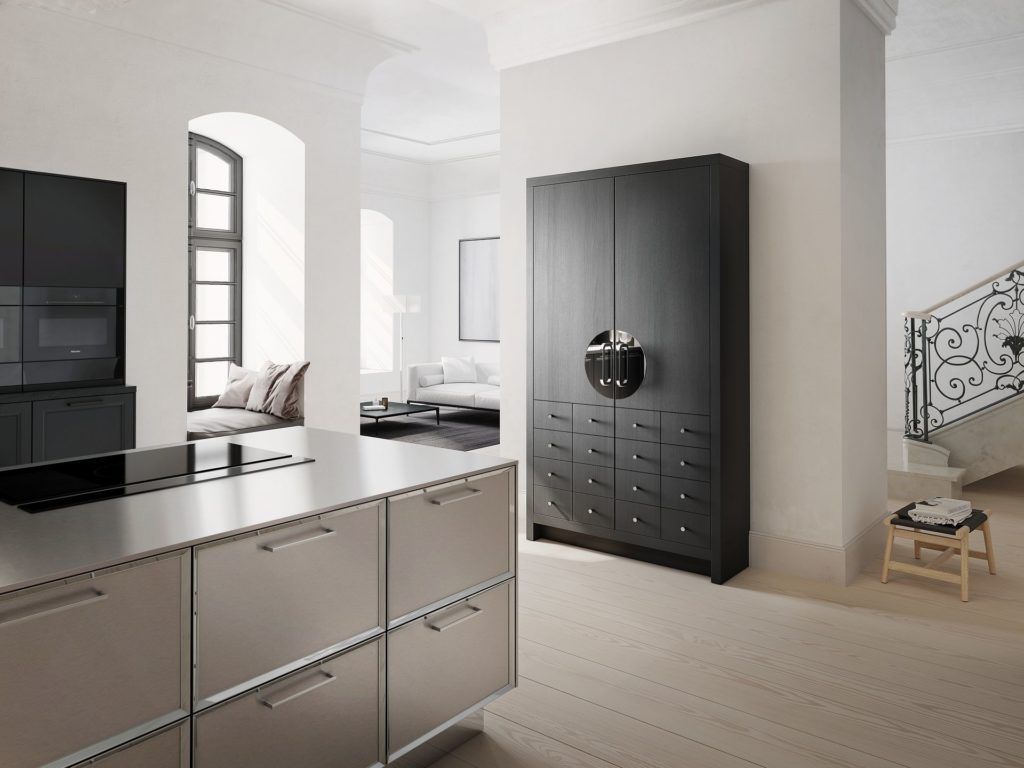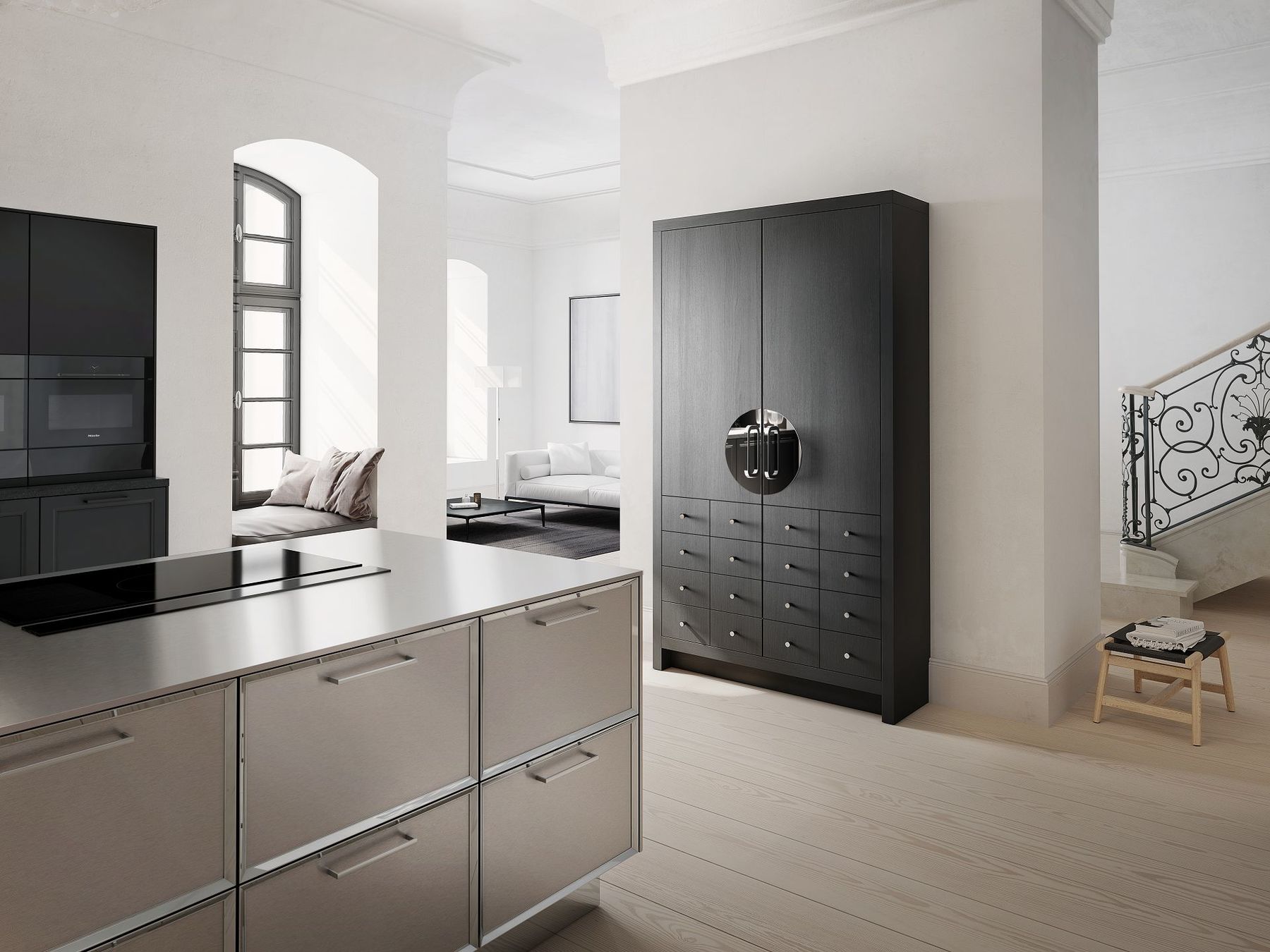 Pictured: SieMatic CLASSIC
Luxury Designer Kitchens
At Nicholas Anthony we are specialists when it comes to the sourcing, design and installation of industry-leading kitchens. As well as our own signature range, we've also partnered with the luxury German brand, SieMatic to bring our customers the very best in the industry. We work with industry leading appliance brands such as Gaggenau, Miele, Sub-Zero Wolf and Siemens to ensure that your kitchen not only looks great but works brilliantly too.
Special partnerships with furnishings brand, Walter Knoll and luxury lighting by Occhio allows us to offer our customers the complete package when it comes to total Kitchen and Bathroom interior design.
Discover our brands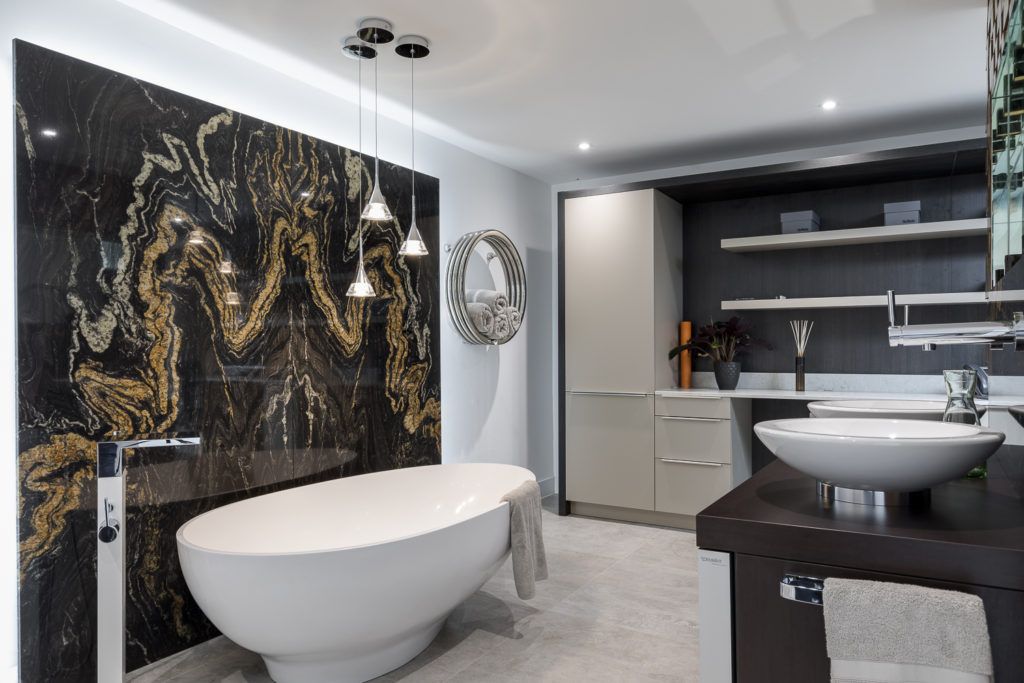 Luxury Designer Bathrooms
Nicholas Anthony also offers expert bathroom design services, working with the most well-known, quality brands to ensure that every installation satisfies the high standards we hold ourselves to. From walk-in wet-rooms to spa-like simplicity, we will help every customer, be it the high-volume developer or the individual home owner, achieve a luxurious finish.
Discover our brands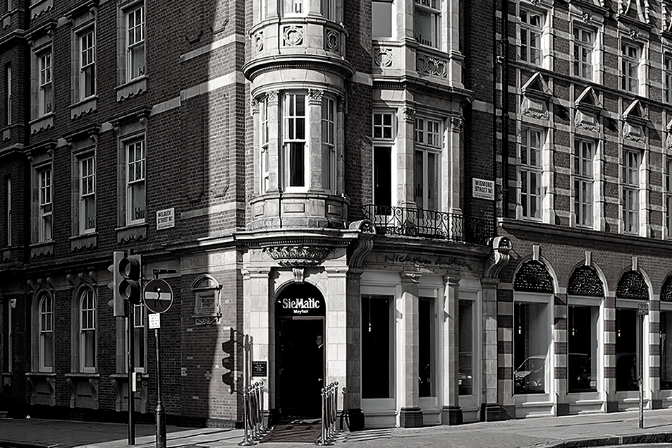 Pictured: Wigmore Street Studio
Visit Our Studios
Our studios are located in Ascot, Cambridge, Colchester and Mayfair and are the best place to get a true sense of the quality we have to offer. Each studio displays a wide range of styles, materials and finishes to give you the best opportunity to discover your preferences. All appliances are fully fitted too, so you can get a sense for how a luxury kitchen design should work in your home as well as how it should look and feel.
Find a Studio