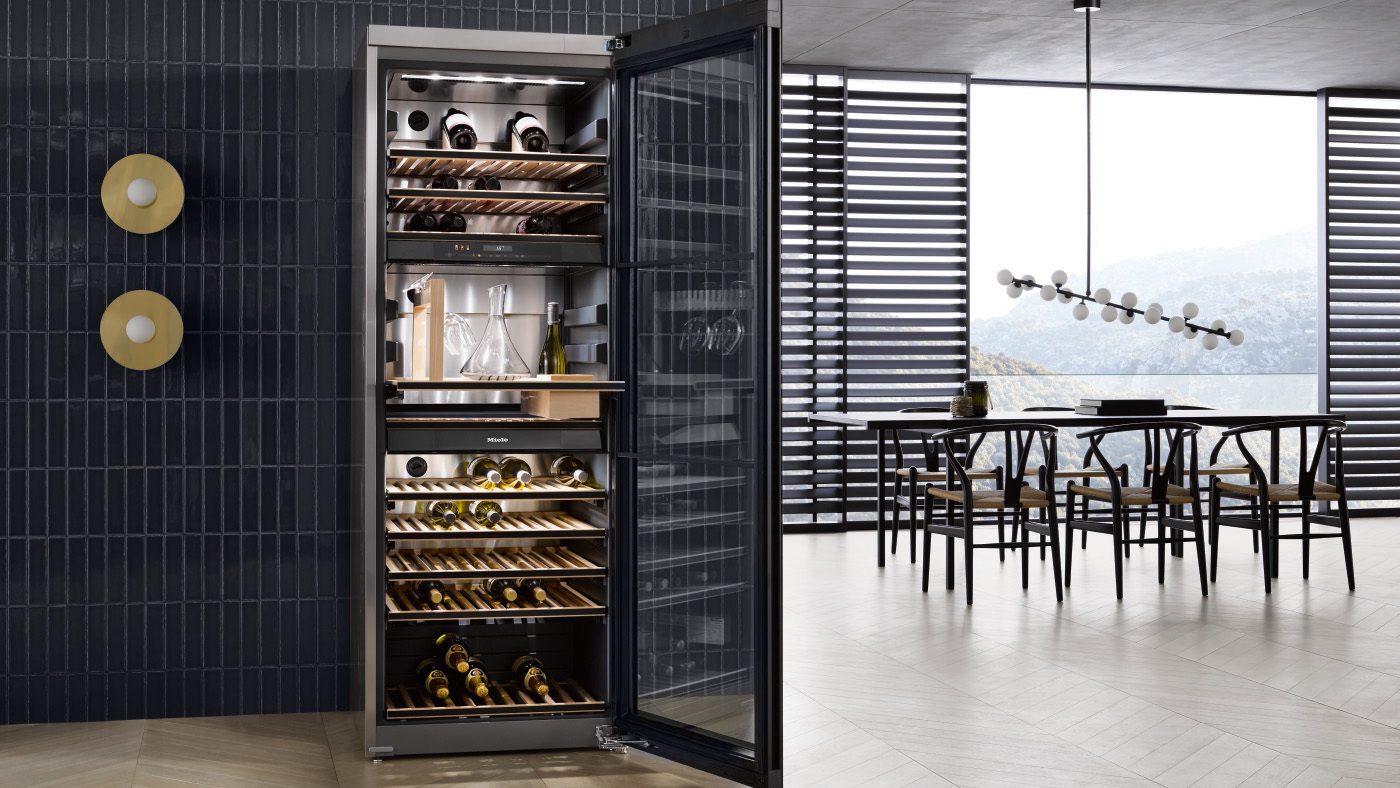 The sound of silence: reducing noise for wellbeing at home
Our homes are meant to be sanctuaries from the world – places of calm, restoration, happiness, and security. Lots of things contribute to that, not least of all noise – or the lack of it. While some sounds are music to our ears, others can have a negative impact on our health and wellbeing – invasive white noise, the clatter of machinery and the eternal hum of technology, for example. That's why the most exclusive kitchen designs don't just focus on what you can see, but on what you can hear as well.
The World Health Organisation has said that unwanted noise can have an adverse impact on our wellbeing, ranging from disturbed sleep to irritability and even psychophysiological effects. There are also some sounds that are simply unpleasant; if you're creating a luxury space, the last thing you want is to hear the clatter of the washing machine or whirr of the fridge as you sip your morning espresso.
Luxury. Where less is more
Noise is an area that designers, as well as luxury kitchen appliance manufacturers, are increasingly focused on. Market leaders like Gaggenau and Miele have invested heavily in technology that delivers lower noise emissions.
For example, Gaggenau's latest hob extraction systems have been created specifically with sound levels in mind. The sleek 400 and 200 series extractors are powerful, but clear the air quietly. They come in options that can be controlled manually or automatically, and they can be mounted on the ceiling, wall, in cupboards, above islands or on cooktops.
Miele has taken a similar approach when it comes to their Silence System wine refrigeration units, which offer noise optimisation so they can work quietly and continually without disrupting upper day. They have also applied technologies to select washing machines to combine powerful motors for energy efficiency with shock absorbers to minimise vibrations. The Miele G 6890 SCVi K2O Dishwasher even has an Extra Quiet programme to keep sound to a minimum.
Personal space
It isn't just about your choice of appliance, however. Central to the way noise impacts your home is the space itself. The configuration, the design, how you use it, and the materials all make a huge difference to the way you will experience sound and where the pain points are going to be. The ongoing trend for open plan kitchens may mean that you don't simply choose a quieter fridge, but that you move it to an adjacent pantry or utility room entirely.
We worked with a client recently who wanted to maximise the space in her home by placing a unit under the stairs to house the washing machine, making sound a priority where it might have been less important if in a less central location. Thinking about how you use your home will help you to allocate budgets based on priority need, so that the appliances you choose are most effective for enhancing day-to-day living.
Making the right choices for you
It's also important to think about what is most important to you. While we can all become preoccupied with the most expensive product on the market, sometimes it's worth investing more in one area than another depending on your requirements. Similarly, it isn't always necessary to have all appliances from the same brand. Each manufacturer tends to have areas of strength – something our designers can advise you on. More than that however, it may be that a combination of brands is just the best way to serve your needs.
For example, there will always be some give and take between the power of an extraction system and noise levels. Consider whether you need an extra powerful extraction in relation to the size of the room. The rule of thumb is that you need to renew the air in a room four times per hour but depending on the space you may find it's delivering far beyond that need, in which case you could afford to opt for a smaller, quieter system.
While design may often seem as though it's simply about aesthetics, it's about making a space work for you and your life. That's why our consultations include a discussion about you, what you like, what you dislike and what's important to you and your family. These are the things that will make a difference to the choices you make, and the experience you will ultimately have in your home.