Sub-Zero & Wolf Kitchen Collection
Sub-Zero are renowned for their range of refrigeration from domestic solutions to professional products. Wolf on the other hand, produce high quality cooking products with a focus on sturdy materials and build quality to ensure that your appliances last for years to come.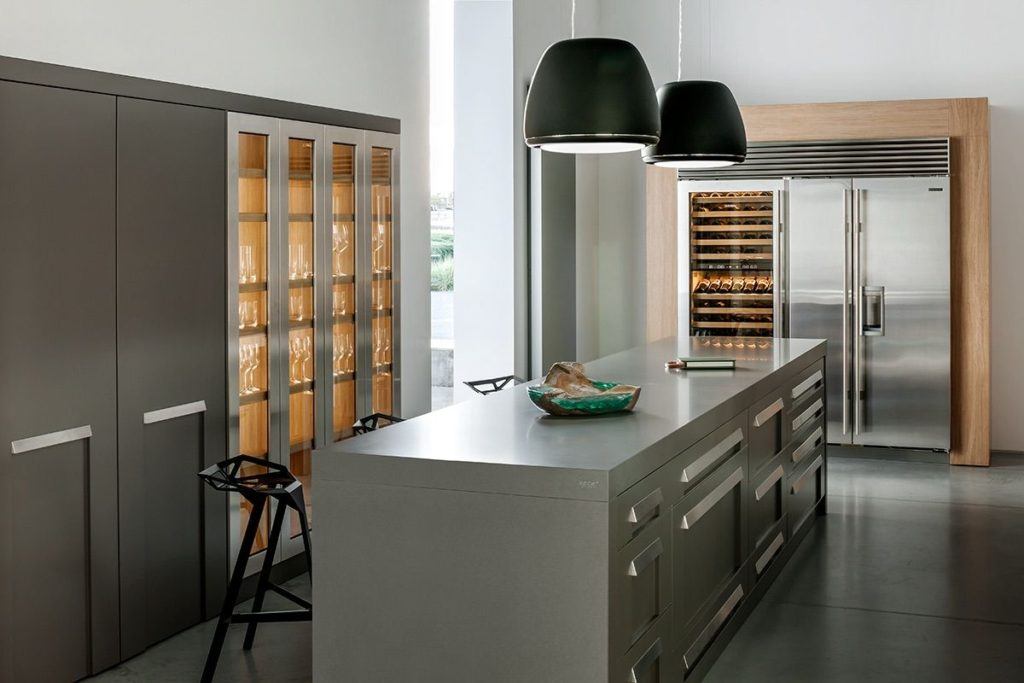 Sub-Zero Refrigerator
The Sub-Zero, Side-By-Side Refrigerator/Freezer With External Dispenser offers convenient, large capacity side-by-side refrigeration in a 1219 mm width. Sub-Zero dual refrigeration, water filtration and air purification systems guard freshness like nothing before. Advanced microprocessor controls and magnetic door seals work together to form a food preservation system engineered, built and tested to perform like no other.
Stop by for a coffee
We'd love to have you visit us in-store to experience the quality of our work in person. You will see a wide range of designs, appliances, styles and materials on display to offer you the best opportunity to define your preferences. Our award-winning Design Team will explain each display and listen to your plans in order to offer their best advice and recommendations when it comes to creating luxury in your home.