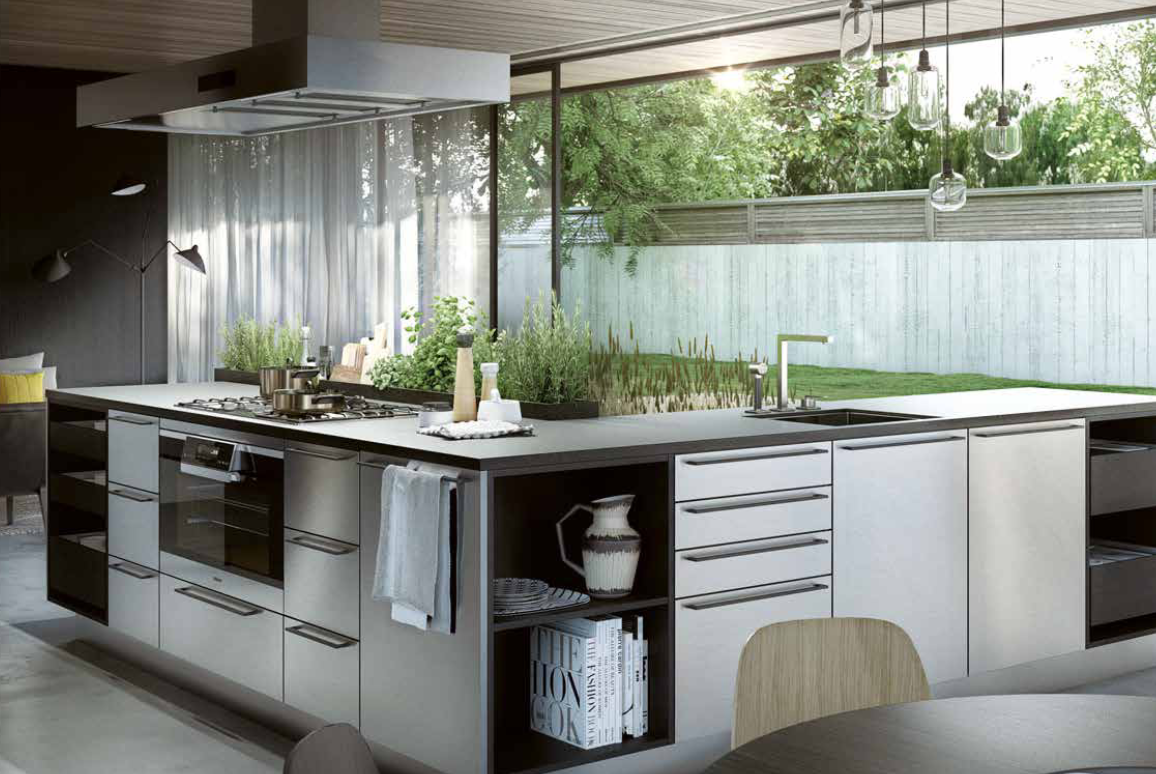 Any exasperated parent will know that for small children, the temptation to touch just about everything in sight, is too much to resist. Unsociable as it may be to stick someone's car keys in your mouth, the instinct to explore through sensation is perfectly natural. We're just as inquisitive about feel, and delighted by texture, as adults… we just exercise a little more social propriety… hopefully. This multidimensional experience is why texture is such a meaningful part of home design.
The science of touch and texture
Our ability to perceive even the tiniest textural changes through touch is really quite extraordinary. In a report quoted in National Geographic, it said:
"Humans can perceive minuscule changes in surfaces—down to a microscopic 13 nanometers, about the width of a human hair."
Even so, much of the collective knowledge we have about the importance of touch is instinctive and anecdotal. We know that holding someone's hand or giving someone a hug makes us feel good. And that we like the feel of certain materials and that they can bring a sense of pleasure. However, in a world of swiping and screens, more and more exploration is being done into the scientific impact of touch as well.
Even seeing different textures has been shown to have an emotional impact. A study from the US National Library of Medicine and National Institutes of Health looked at dynamic textures (e.g., water), and found that there is a link between how we feel and seeing different moving textures.
The same study was prefaced with the recognition of human appreciation for texture in static surfaces, in particular, textiles, wallpapers, etc. It said: "It appears that the human visual system is optimised for the perception of natural images." It also highlighted that the emotional response is heightened when sound is also added into the mix and all elements are working together. Colour was also shown to play a part — all things that we are passionate about in the design process.
Texture at home
Of course, the really important part of texture is actually touching it. A smooth, cold marble countertop, polished wood, natural stone sinks, and silk wallpapers — these are all things that inspire us to interact with our surroundings.
For many of us, the appeal of antique furniture or traditional craftsmanship comes from not only the visual appearance of a piece of furniture or fitted cupboards for example but from the added experiential dimension, that feeling these surfaces provides. In particular, it is the natural textures that are most tantalising to many of us, perhaps because they do speak to a basic need to connect with nature.
Playing with sensory experiences
On one of our most recent projects, we had creative license to truly explore texture in all its glory. A luxury London apartment owned by a family who split their time between the UK and San Francisco, the property is situated within an old jam factory. The owner was passionate about the original brickwork, so this became the foundation on which we developed the design.
A feast for the senses, it includes a red alpaca sofa, sliding timber doors reclaimed from the original building and complete with all their glorious imperfections, and a kitchen that features three different coloured oak finishes ranging from a cool silver to almost black. Together this allowed us to play with the sense of depth in the kitchen area and create something truly special. Lighting has also been used to enhance and highlight the different surfaces in the space, and the result is extremely seductive.
Equally, our new studio design is all about textures. We have a river-washed oak table that invites you to reach out and touch it. Corten metal corners around the doors add a real sense of intrigue. Nothing is flat, and it instantly transports you to industrial London with a luxe twist.
Power over your personal space
How we feel in our home is the ultimate priority. Functionality is obviously vital, but when you're investing in your property, the influence that our homes have on our mood and emotions is essential for health and happiness. When we're in a position to exercise control over that, it's an enormous privilege and one that we can explore wholeheartedly. It's something we can have fun with, play with, get excited about and enjoy for years to come.
If you would like to speak to the team at Nicholas Anthony about home design, contact us any time or visit us at one of our studios.