Monochrome Kitchen Ideas
At first glance, this design may seem simple. But, look a little closer to see minute details elevated to create a truly outstanding and functional home kitchen.
Features
SieMatic Black Oak veneer
Gaggenau Appliances
Occhio lighting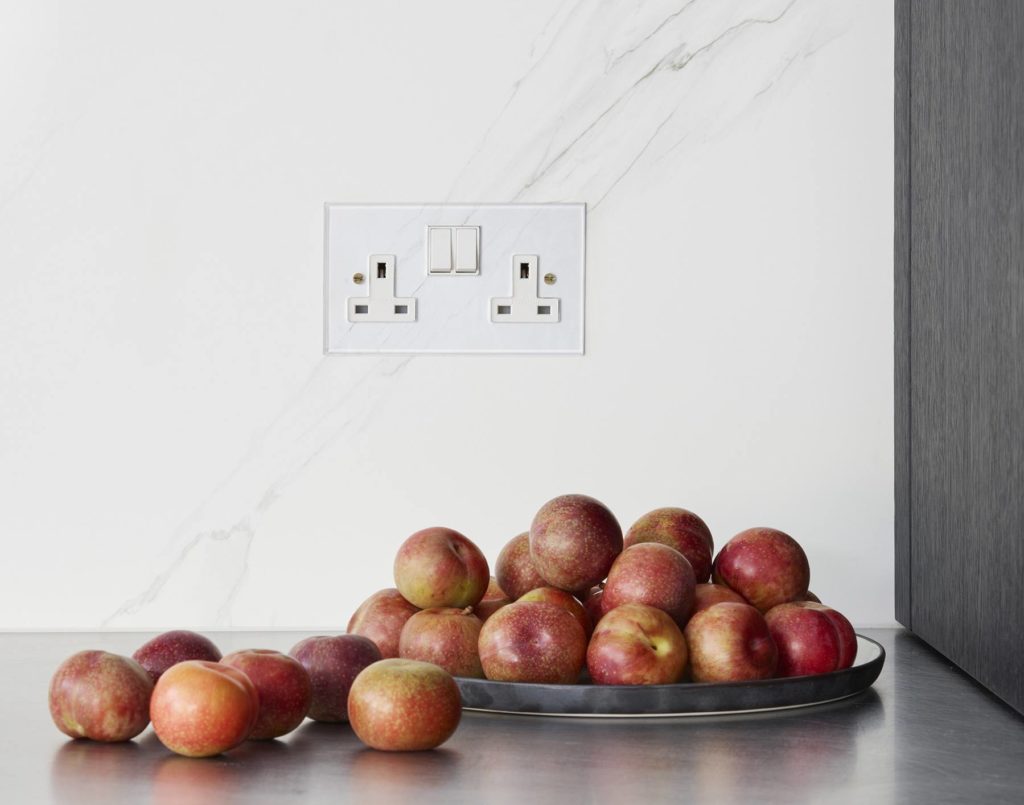 The desired style was ultimate luxury in a monochromatic style to ensure harmony with the rest of the light and airy space. A natural feel to the space was created using a marbled-effect ceramic stone merged with a sleek and stunning secondary stainless steel worktop which incorporated the latest Quooker, instant boiling water tap. The SieMatic Black Oak cabinets offer a deep luxurious feel whilst providing a natural contrast to the other tones within the kitchen.
To balance the dark nature of the oak cabinetry against the light wooden floor, they were introduced to a white oil solid oak Spekva table to create the perfect space for hosting close to the kitchen area.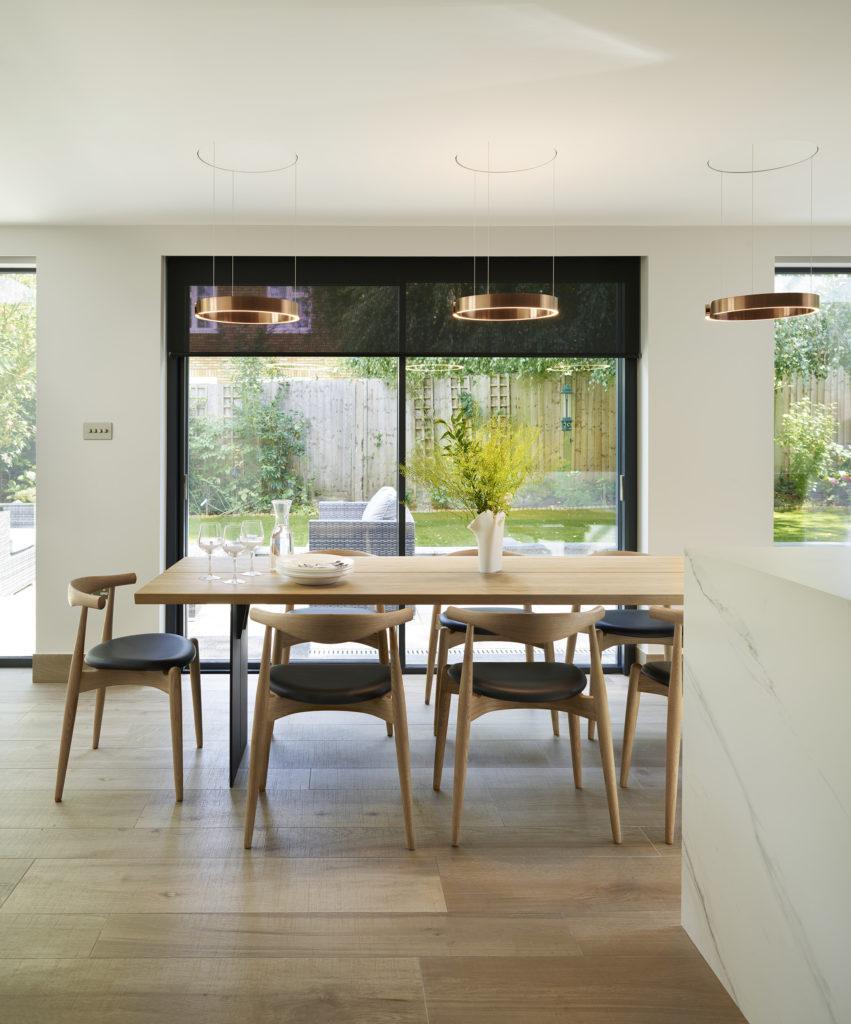 DESIGNER COMMENT
"The rose gold Occhio Mito & Occhio Lui was the perfect lighting solution for this monochromatic kitchen. It lifts it from a fantastic kitchen into a sumptuous living and hosting space with a strong element of luxury running through the centre."
Nicholas Anthony