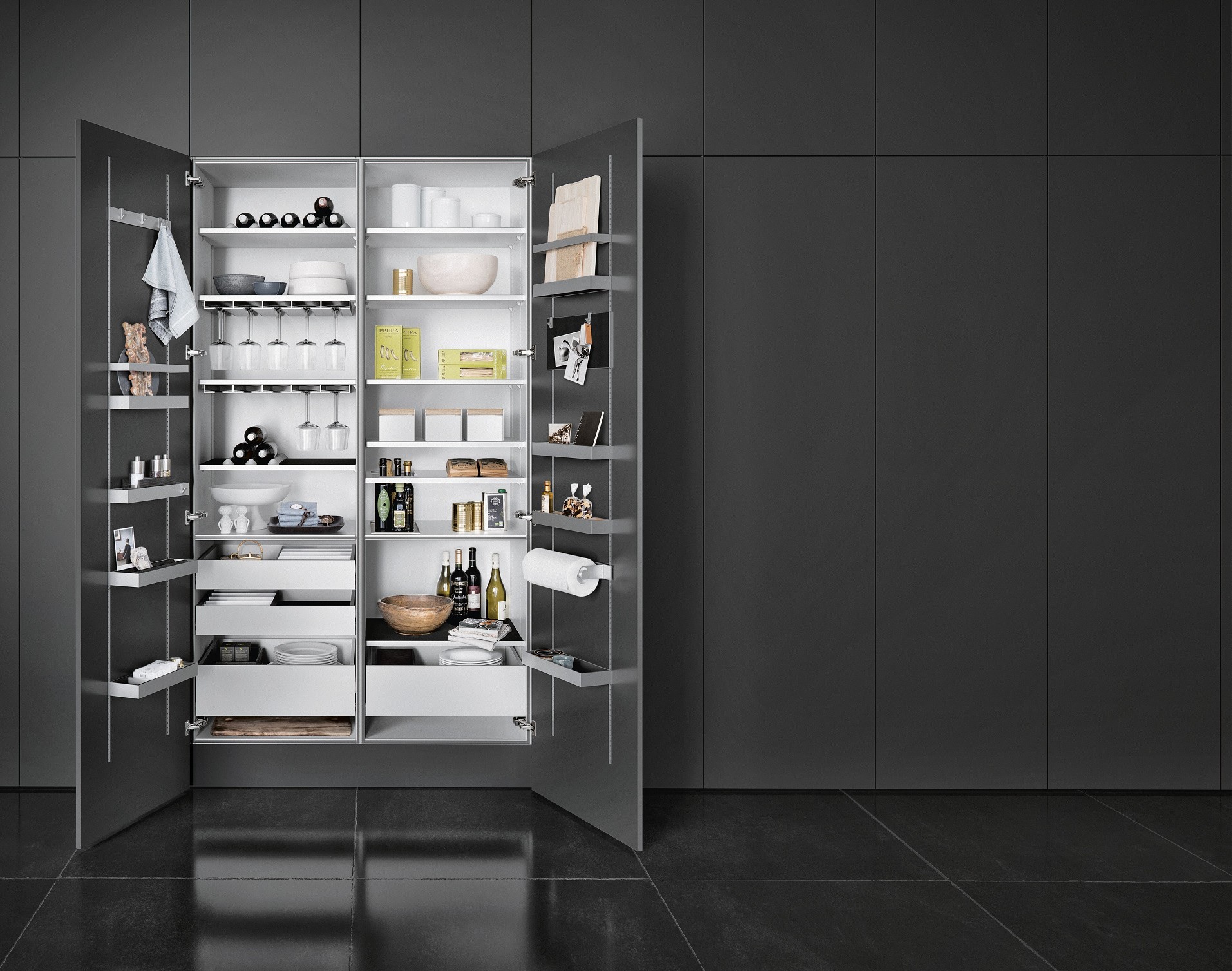 Pantry chic | Creating your own deli at home
Bathrooms are now home spas. Wardrobes are now dressing rooms, and in the chicest of homes, pantries have the capacity to be your very own deli.
A far cry from being a large walk-in fridge or a massive spice cupboard, a bespoke pantry can be a space that provides inspiration and enjoyment in our daily experiences. Food might be a necessity, but it's also a great joy, and in much the same way a pantry doesn't just have to be about function – it can be about style and sensory experiences.
Building up from the basics
As we have discussed before, there is a fundamental pragmatism to designing a pantry. First and foremost, the space must work. It has to be easy to find and access the various products you have in stock; it has to store them at the right temperatures and the space has to be maximised for optimum use. However, the style of a pantry can also be an intrinsic part of that functionality as well as adding enjoyment and creativity into daily rituals.
With the popularity of sleek, open-plan kitchens and living rooms requiring minimal clutter to be on display, pantries are an opportunity to be a little more maximalist with your style and have things on show to provide culinary inspiration. Doing that will also help to prevent waste by leaving items at the back of cupboards to be forgotten.
Culinary theatre and joyful experiences
Alongside the SieMatic non-slip drawer linings and patented aluminium MultiMatic interior accessories system for seamless storage and tidiness, think butcher's block tables and glass cheese cloches for displaying wheels of Somerset Brie and Shropshire Blue. Incorporate artfully placed hooks for cured meats, custom-made open shelving for showcasing spices, overhead drying wracks for home drying garden herbs, large, engraved silver tins for teas and coffees, and built-in wine fridges with glass fronts.
You may also choose to incorporate different fridges at different temperatures suited to specific items. Not only does that take your cooking up a notch but having recently discussed the issue of noise in the home, it allows you to minimise sound in the main living spaces and limit it to a dedicated environment.
Planning for life
As with all areas of the home, the best way to get the most out of your pantry is to plan it from the start with intent. The use of the space is fundamental as invariably you will want to get a lot into it, and it may not have a huge footprint. However, there are other things that come into the planning that will make it work most effectively for you. For example, including dedicated and considered ventilation and temperature controls into the room will support food storage.
The luxury of a home done well is that it isn't just a space that you can live in, but a place that represents different aspects of who you are. For some, a pantry will simply be a space to store, and maybe prepare food. For others it is tantamount to theatre; something to enjoy, celebrate and highlight culinary interest and skill – both for yourself and when you entertain.
Think of the delicious beauty of wandering into a deli with all its wares on display and imagine the thrill of having that experience at home.