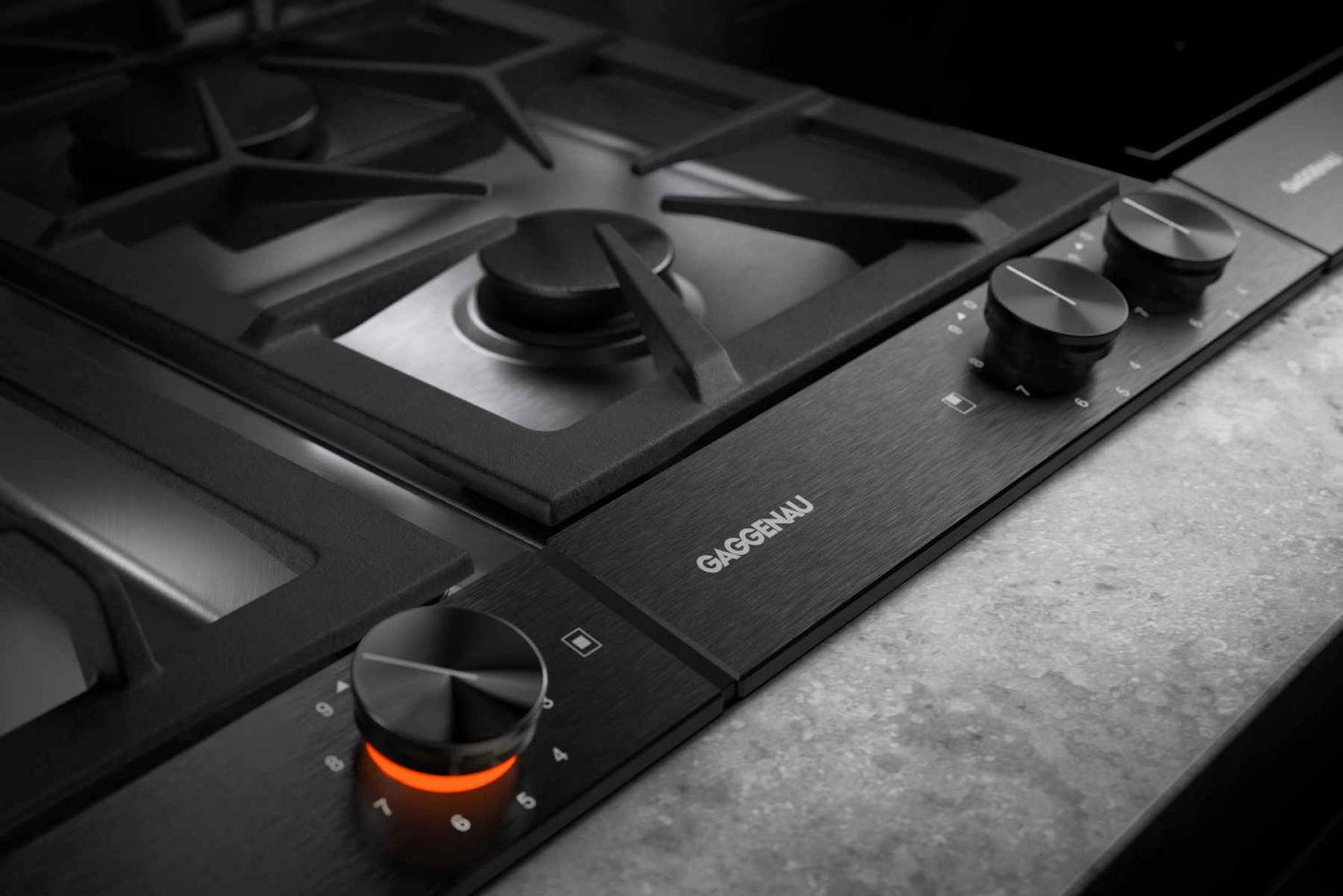 Gaggenau has always been established as the gold standard in the culinary culture industry. Utilising an established understanding of all things food and design, Gaggenau has advanced this knowledge further; subsuming the increasing consideration of space in the home. The Vario Cooktop 200 Series have been created with a view of fulfilling the many different facets of the sophisticated, contemporary home.
Where space and time coalesce into a luxury afforded to the few, the Vario Cooktops 200 Series have been beautifully designed to sustain harmony with these restrictions.
Iconic in form and essential in function, one of an array of aesthetic modifications includes the addition of the quintessential Gaggenau control knob in black, anodized aluminium finish. Synonymous with the brand's minimalist, pure design, the control panel has also been recreated utilising the same, timeless finish. Situated seamlessly within the control panel, the knobs are clearly defined by a beguiling, warm orange lighting system – intelligently indicating whether, for instance, the cooktop is attaining its desired temperature or cooling down once it has been turned off.
The reoccurrence of the new, rectangular shape in the series adds a visual consistency to the Vario modular system. By utilising the same black, anodized aluminium finish, the new cooktops perfectly complement each other, as well as the corresponding ovens and steam ovens 200 series in their minimalist, purist design. Ranging in scale from 28 cm to 90 cm and from gas cooktops, gas wok and flex induction cooktops, to special appliances such as the electric grill or Teppan Yaki, the series gives an extensive range of customisation options.
Contact Nicholas Anthony for more information on how to include Gaggenau appliances in your kitchen.