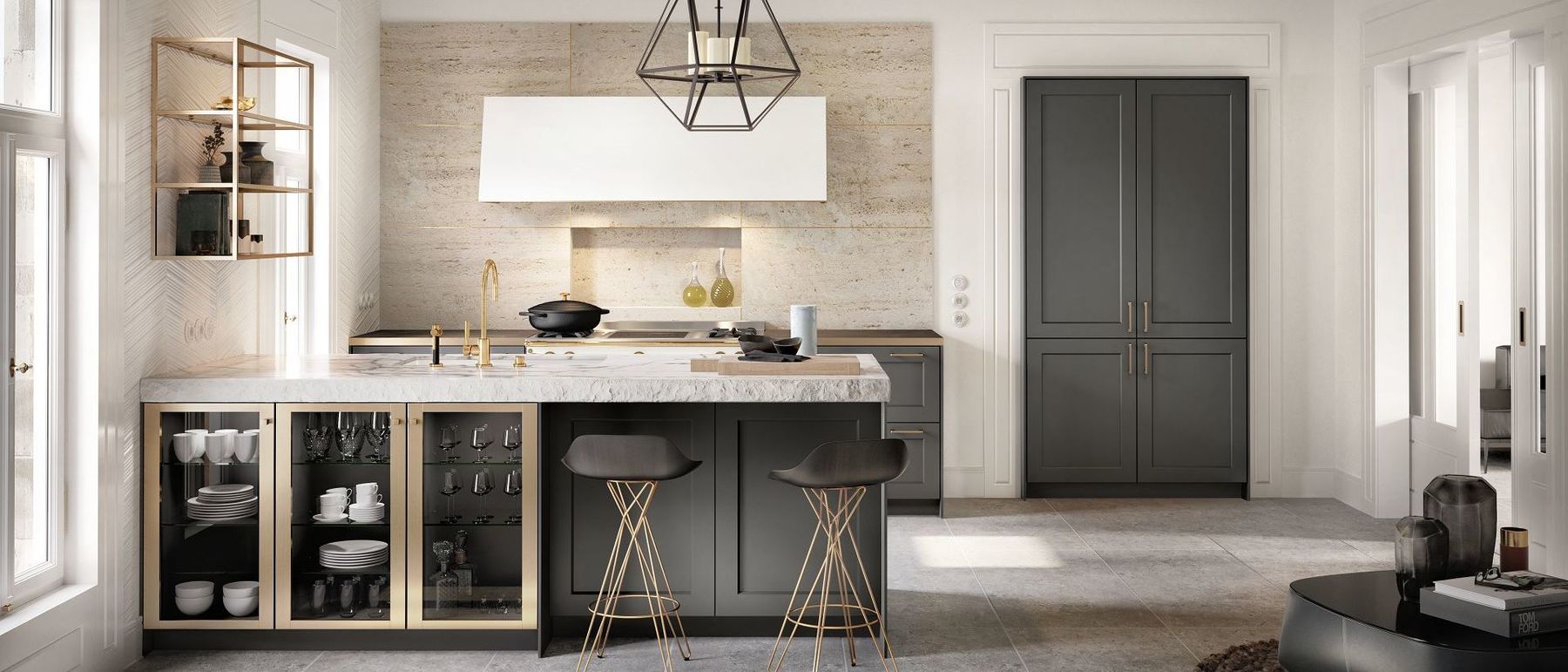 December might have ownership of the shortest day of the year but January is often a time when people feel at their lowest. However,  it doesn't have to be that way.
The environments that we create for ourselves have an enormous impact on how we feel. Designing them to bring joy, let in as much natural light as possible – even on the darkest of winter days – and creating a literal and metaphorical sense of comfort and warmth, can all make a profound difference to the way we experience and enjoy different times of the year – even January.
In this article we wanted to explore ideas and inspiration from designers, trends and cultures around the world that help us create warmth and support our wellbeing in the way we create and style our homes.
Looking to tradition for inspiration
The Danes and Norwegians have the right idea – they have made an art form of living well when it's cold outside. What they call 'hygge' has been widely appropriated by marketing firms in recent years to encapsulate cosiness and winter feel good factor. Less to do with the details and more to do with creating a warm, nurturing atmosphere and enjoying the good things in life, hygge incorporates things like soups, log fires, cashmere socks, hot toddies, soft lighting and feeling safe and warm.
Look to history and you can see variations on the theme. The traditional twelve days of Christmas ends on 5th January, marked with festivities including games, a final feast of spiced ales, pies and, by the medieval era, a Twelfth Night Cake filled with fruit and spices. Before Christmas traditions, the same period of time was referred to as Saturnalia by the ancient Romans, a time when work and business came to a halt in favour of "gambling, singing, playing music, feasting, socialising and giving each other gifts".
In particular, those of us who live in the UK will be familiar with a rather grey atmosphere that sets in during the first months of the year. The decorations come down, the atmosphere is quiet, and we go from a spirit of abundance to one of frugality. However, the warmth that we felt in the holiday season doesn't have to dissipate. It can simply make way for a quieter, more contemplative, peaceful version of warmth and homeliness, preserving the elements that we hold dear as we look towards the spring.
There are both permanent and transitory elements of our home that we can incorporate to nurture those feelings.
Designing our homes for different seasons
When we're designing our homes, we can think about the permanent aspects that set the scene for making us feel safe, inspired and reassured throughout the changing seasons. For example:
Fireplaces and log burners
Who doesn't love a fireplace? Whether it's a real log fire, a gas fire or even an electric one that gives the illusion of flames, the glow of the light, the literal warmth and the perception of warmth are all beautiful ways to enhance the environment that we live in during the winter months.
Inside out kitchens
Cooking outside is a thrill, but with careful design it's not something that's limited to the summer months. Designing kitchens so that they flow from the inside out or creating outside cooking spaces that are versatile enough to use throughout the seasons can be a wonderful way to enhance our lifestyles throughout the year. It might be cold but wrap up warm and get out those blankets. You could even dine under the stars for fresh air and lots of feel-good factor!
High quality lighting
We know that light plays an enormous part in how we feel, particularly in the dark, grey months of the year. Therefore, getting the quality of light right in your home will have a profound impact on how you experience time there, especially when you're more dependent on electric lights than natural ones. It's one of the reasons we are particular fans of Occhio. Their fixtures have a CRI (Colour Rendering Index) certification of 97%, which means that their products emulate sunlight to an almost perfect degree (no one has yet produced a 100% certification).
The details that bring our homes to life
The finishing touches that we add into our spaces, and the ways in which we use our homes, gives us a lot of control over seasonal changes and how we feel about them. Some of our favourite details to bring into our home in the winter months are:
Scent
Scent is one of our most powerful senses, and not only is it a pleasure to experience beautiful scents in our home, but it also has an impact on our mood. Through diffusers, candles and room sprays, we can contribute heavily to the atmosphere around us. Warm essential oils like black pepper, vanilla, cinnamon, and bergamot are said to fire up enthusiasm, help you relax, aid concentration and ease tension respectively. Of course, for something beautifully indulgent, the likes of Jo Malone and Byredo have cornered the market in delicious scents. We're particular fans of the woody Bohemia blend.
Socialising
While covid continues to be part of our lives, in whatever capacity it's safe to do so, socialising with our loved ones, and continuing to do so into January, is one of the most beautiful ways to bring warmth into our homes (government mandates pending). There are few things more joyful than filling the spaces in which we live with the people we love.
Sustenance
Cooking and the scents and sensations that go with preparing and enjoying food is one of life's great pleasures. Cooking for ourselves and for loved ones is literally a delicious experience, and of course we can tailor our cooking to support our nutritional and emotional needs. Christmas might have been a time of indulgence and we may seek something healthier in January, but there's no reason it can't be warm and fulfilling. Beautiful soups, slow cooked stews – the type of thing that fills the house with that all important scent and makes an evening with a good book or a night with friends equally restorative are essential.
When we talk about creating spaces at Nicholas Anthony, we are passionate about how they can be enjoyed all year round. They should look and feel as fabulous at Christmas as they do in January, always enhancing our quality of life and fulfilling our biological need for beauty, safety and joy.
Make your home a space that enhances your lifestyle. Contact Nicholas Anthony.