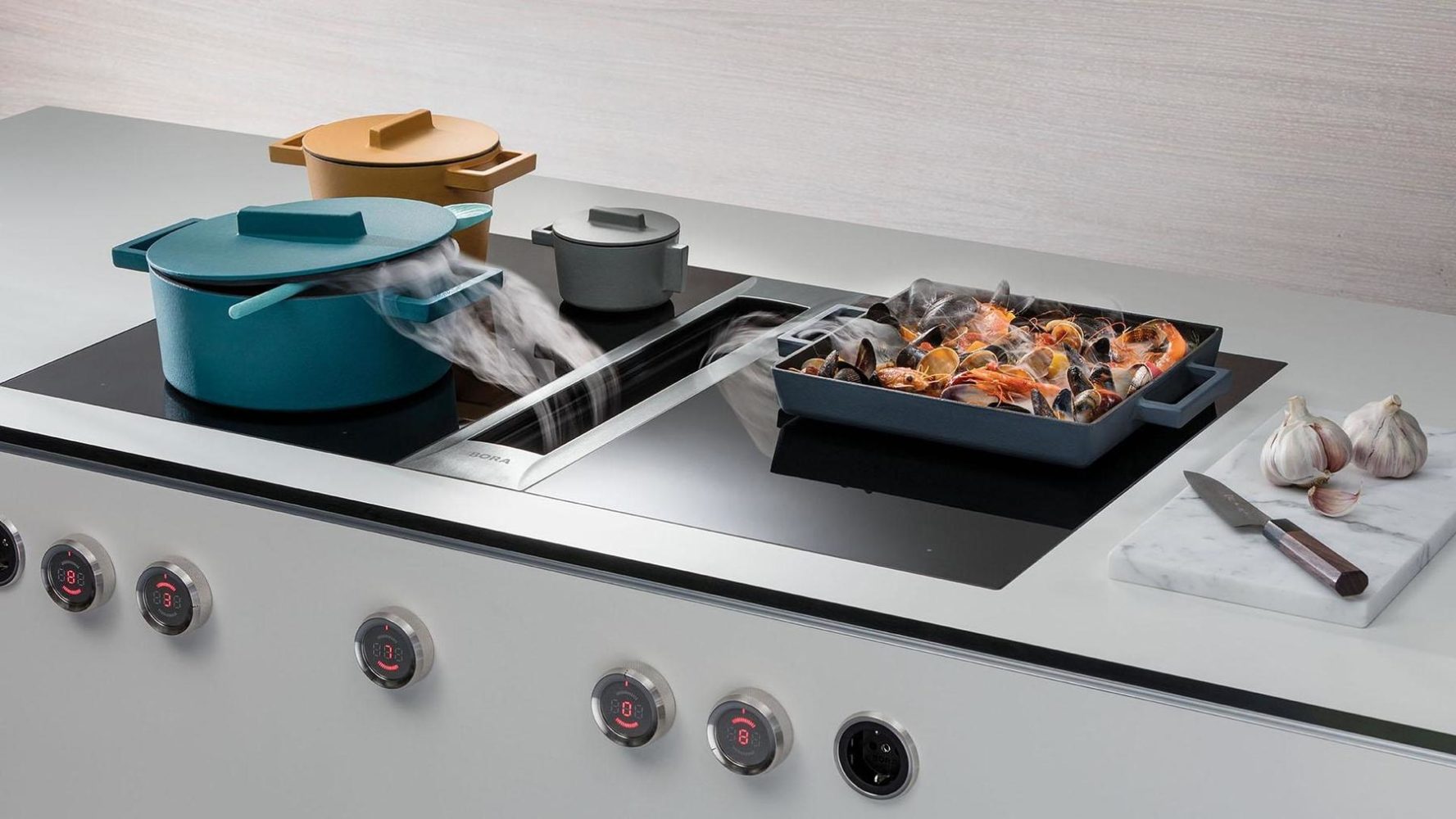 The Bora Professional 2.0 hob is an outstanding appliance. The Bora Professional 2.0 is known for intelligent design and powerful functionality. Winning Gold at the German Design Awards in 2018, it acts as a powerful extraction unit and a multi-functioning cooktop.
Thanks to the low-volume fan integrated into the kitchen plinth, the appliance runs at very low noise levels compared to more traditional extraction solutions and is protected by an automatic cover when not in use.
Bora Professional 2.0 Price
Depending on which specifications and configurations are chosen, this appliance tends to retail around the £2,000 mark with variations either side, again depending on configuration. This reflects the sheer quality of manufacture and of the materials used. Most use cases include the Pro Cooktop Extractor alongside a pair of Ceramic Induction or Gas Hobs. However, a stainless steel Tepan grill is a wonderful addition to any kitchen and adds a new dimension of cooking to explore at home.
Get in touch with your nearest showroom to find out more information on different Bora Professional 2.0 combinations and how this wonderful appliance could fit into your kitchen design.
www.nicholas-anthony.co.uk/showrooms/