Shaker Style Kitchen
A shaker style kitchen is considered to be a more traditional kitchen style and are favoured in country homes to acknowledge the history of the building whilst providing a more modern aesthetic.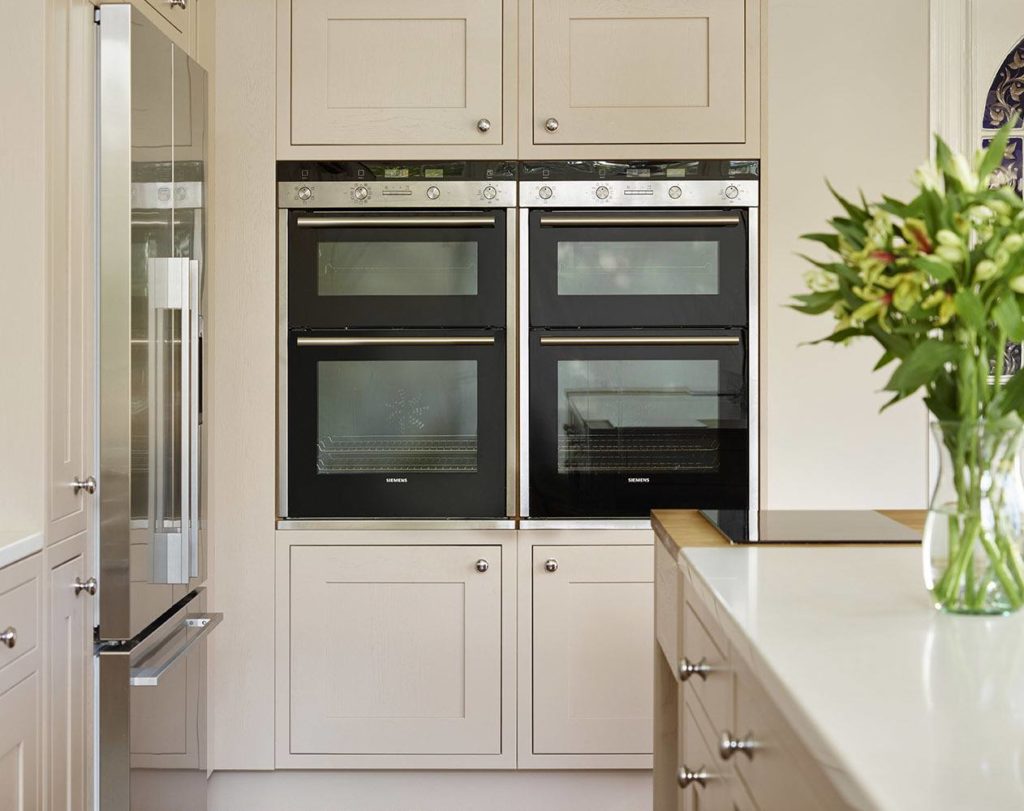 Natural Materials
Shaker style, or traditional kitchens tend to opt for natural materials to fit in with the aesthetic. Oak fronted cabinets finished in either matt or gloss colour work especially well.
Stop by for a coffee
We'd love to have you visit us in-store to experience the quality of our work in person. You will see a wide range of designs, appliances, styles and materials on display to offer you the best opportunity to define your preferences. Our award-winning Design Team will explain each display and listen to your plans in order to offer their best advice and recommendations when it comes to creating luxury in your home.