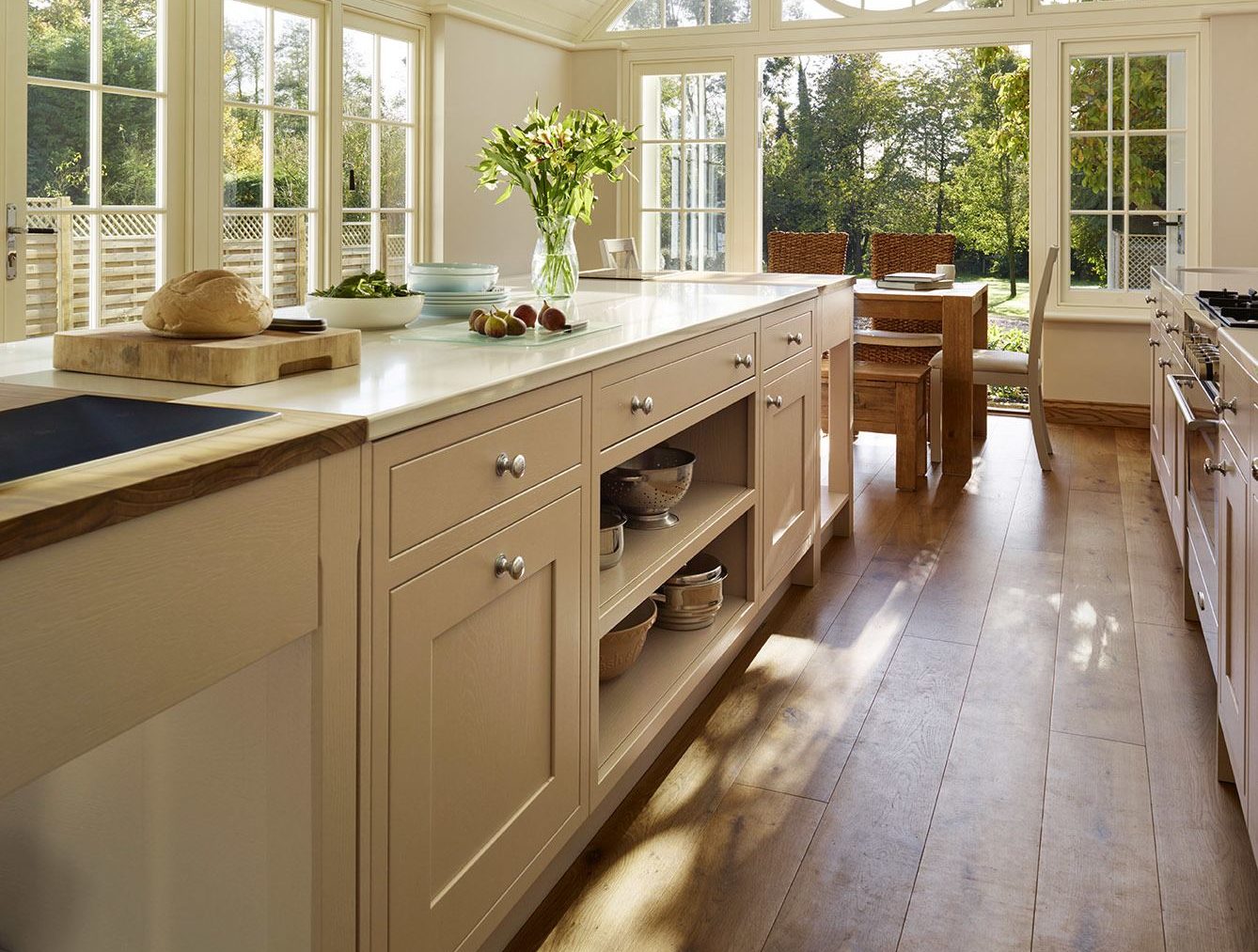 Reclaiming 'Bespoke' – What It Really Means To Have a Kitchen That's Designed For You
'Bespoke' is a word that's become hackneyed through overuse, which is a shame given the absolute beauty that a space that's been truly created for the individual can offer on multiple levels.
There is a whole spectrum of ways that 'bespoke' has been adopted, from customising the cupboard doors on a mix 'n' match model (a stretch), to kitchen units that have been handmade in a one-off design by a local joiner (arguably the purist use of the term). To us, creating a bespoke kitchen is about the details that create a space that showcases personal style but also serves personal lifestyle. It's what makes it an environment that feels good to be in, reflects part of who you are and is an intuitive part of your home.
When two worlds come together
Personalisation is in the details, and that means making decisions to meet the wants, needs, aspirations and budgets of the client; using the best options available, in order to create an end result that's unique to them. For example, adjusting the internal and external elements of kitchen furniture to make accessing and storing accessories easier, neater and purposeful. That may include using a combination of modular systems with parts that are completely custom made to achieve a seamless result.
We live in a time where we have the benefit of two exquisite worlds of opportunity: technology and engineering have delivered us precision functionality and reliability; while historic craftsmanship provides us with one-of-a-kind style, character and depth. Experience has taught us that using these two areas in harmony with one another is the key to creating something that has both form and function; something that's completely personal but not experimental.
Experience not experiment
When we design a bespoke kitchen we want to be completely confident that it not only looks ideal, but it works perfectly as well. It needs to be crafted in terms of longevity, quality and with a view to being in your property for years to come. Your home is the ultimate investment. The days of throwaway fashion are gone, and that applies to the spaces in which we live as well. It's important for the environment, for our sense of home and it's part of making the investment worthwhile.
Our homes are the spaces in which memories are made, and when done well, great bespoke design arguably becomes even more expressive and beautiful over time, especially when it comes to natural materials. For example, those Iroko cupboard doors may deepen to a rich mahogany colour as the years pass, and those brass details should generate warmer golden undertones. However, despite the beauty of ageing well, you still want a kitchen to work as though it was only installed yesterday. This is where exquisite German engineering from brands like SieMatic really show their value, and where the knowledge of materials, the market, craftsmanship, technology, creativity, process and design come together.
The real value of personal space
Really exceptional design, in all its forms, has enormous value, both materially and emotionally. You may have read our discussion on the true meaning of exceptional design recently. It needs to both meet a utilitarian goal and an aesthetic one to create an alchemy allowing it to transcend into something beyond its purpose.
Engineering is an art form; bespoke joinery is an art form; bringing it all together in a way that works for the individual and their lives whilst also reflecting their personality and how their want others to see them – that in itself is an art form. When you can combine tried and tested reliability with something that's ultimately made for you – that's where the magic lies.