Island Living
One of our most well loved designs, this kitchen has stood the test of time when it comes to modern design and functional ergonomics.
Features
Bespoke granite table
Corian worktop
White gloss cabinetry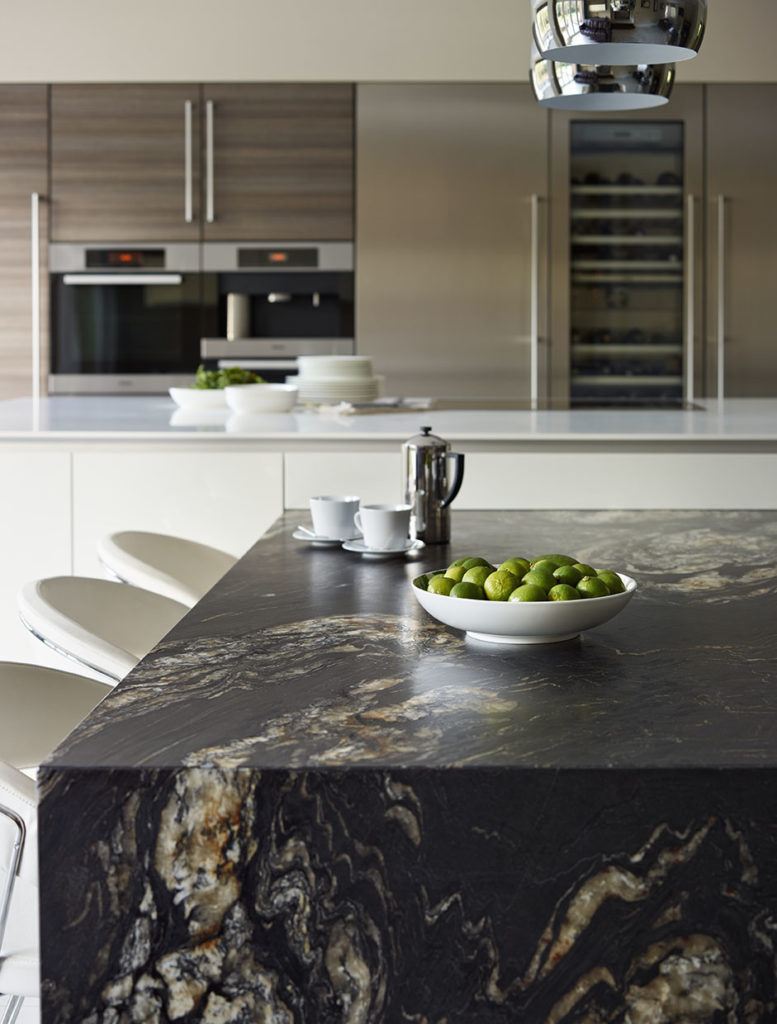 After visiting three kitchen companies, the owners settled on Nicholas Anthony in Ascot, after meeting a Senior Designer, Adelise. 'Two companies simply drew up what I had said, but Nicholas Anthony gave me original ideas,' she recalls. 'Given that we had just started on the project and we could change the plans to suit the kitchen if we needed to, it was great to be able to share thoughts.'
To enhance the spacious and clean-lined contemporary feel of the home, a large island clad in Corian Glacier White was designed, teamed it with tall units in Teak Décor wood effect to add warmth. More glossy white handleless furniture creates a sink run below the window, maximising storage and surface space.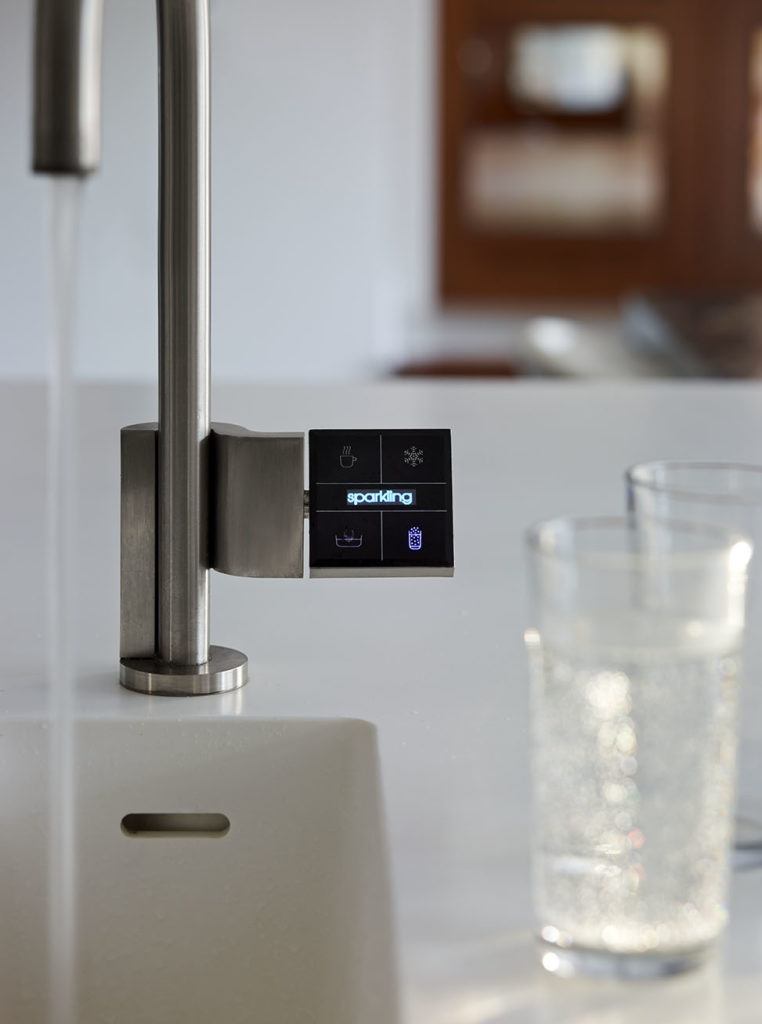 CUSTOMER COMMENT
'This is the room where we often end up together, which makes it the nicest kitchen I've ever had!'