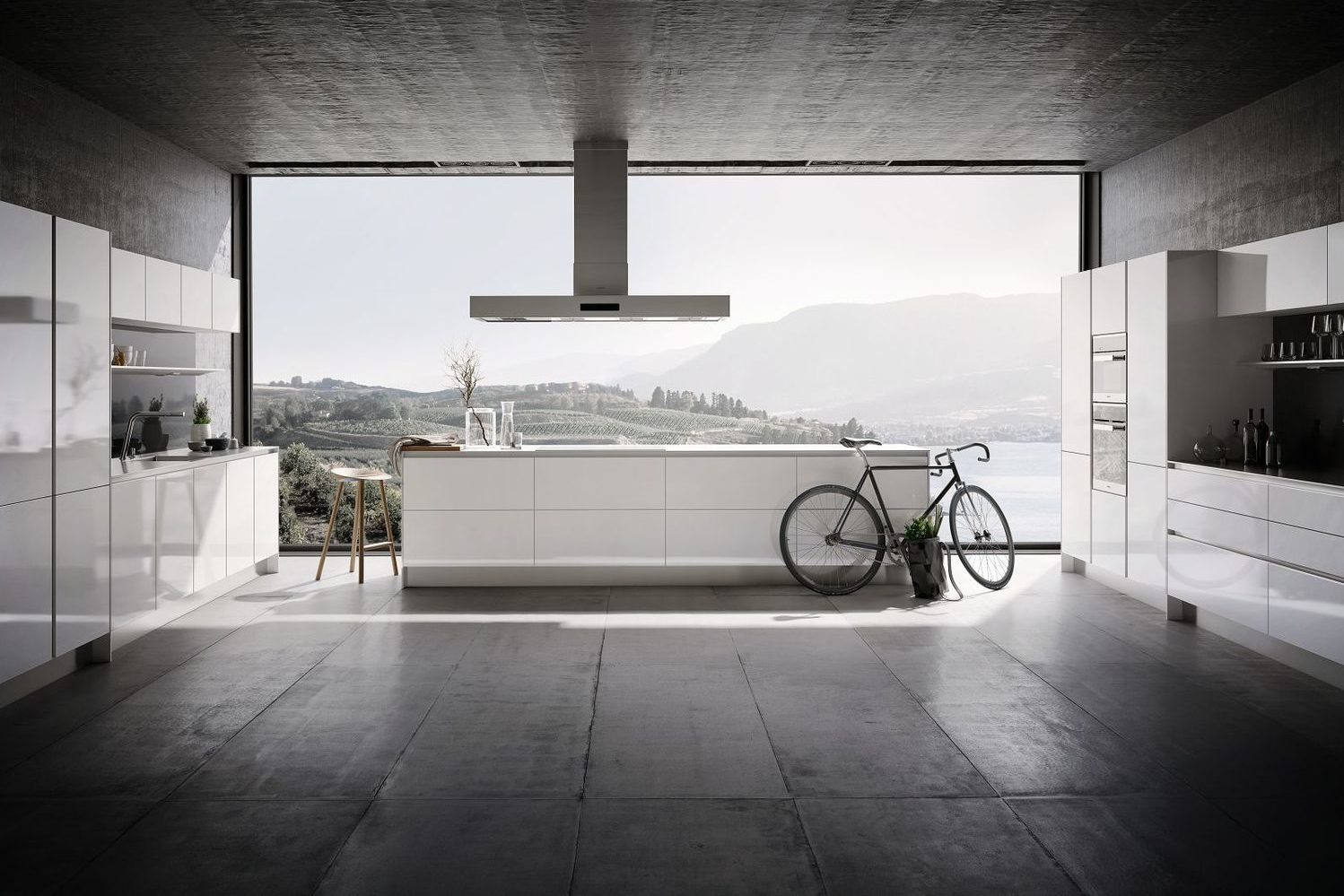 The style was born out of urban areas where factory renovations. Warehouse flats and loft apartments became more common-place as people migrated to the city. However, living in cities is an expensive way to live. So, interior designers are using raw material walls left behind by original buildings to develop chic, hipster-heaven homes. There is a fine line between creating an urban, industrial style kitchen and creating an unfinished room.
But, we're here to offer some words of wisdom to help you create an industrial style kitchen design. Focusing on key areas of kitchen design is a good place to start. Material choice, lighting and storage solutions are vital to creating a luxurious industrial kitchen design.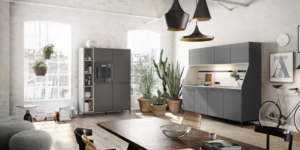 Industrial Style Kitchen Materials
To perfect the industrial look, raw materials such as concrete, steel and brick should be at the forefront. An exposed brick splash back set behind a contrasting, stainless steel hob creates a beautiful mix-match of materials that works so well. It is not only the visual contrast that needs to be considered but also the physical, tactile contrast. A stainless steel work top for example, is smooth, easy to work on and easy to clean as any surface should be that is being used in a kitchen. Whereas, the secondary surfaces in the room should be rough, textured material as an antithesis to the usable work surfaces.
Industrial Style Kitchen Lighting
Lighting, as in many situations, is very important when trying to set the atmosphere. Just as you wouldn't like to have fluorescent white lights in a high-end restaurant, you should similarly aim for subtle down lighting and lights with material finishes. Wall lights with cascading light add to the drama of raw material walls, highlighting the rough textures. Large central statement lighting does not tend to work with this aesthetic as it draws attention to the centre of the room rather than the materials in it.
Industrial Style Kitchen Shelves
Open shelving, and clever storage solutions add to the urban feel of an industrial style kitchen. Again, it comes back to the delicate dance of raw materials. Glass bottles standing on open-sided shelves, or ceramic kitchen ware in glass fronted cabinets are great examples of industrial style kitchen units. However, it is vital that clutter is reduced at all costs. Nothing should be obscuring the view of a beautiful brick wall and that Tupperware box completely cramps the style of the stainless steel worktop!