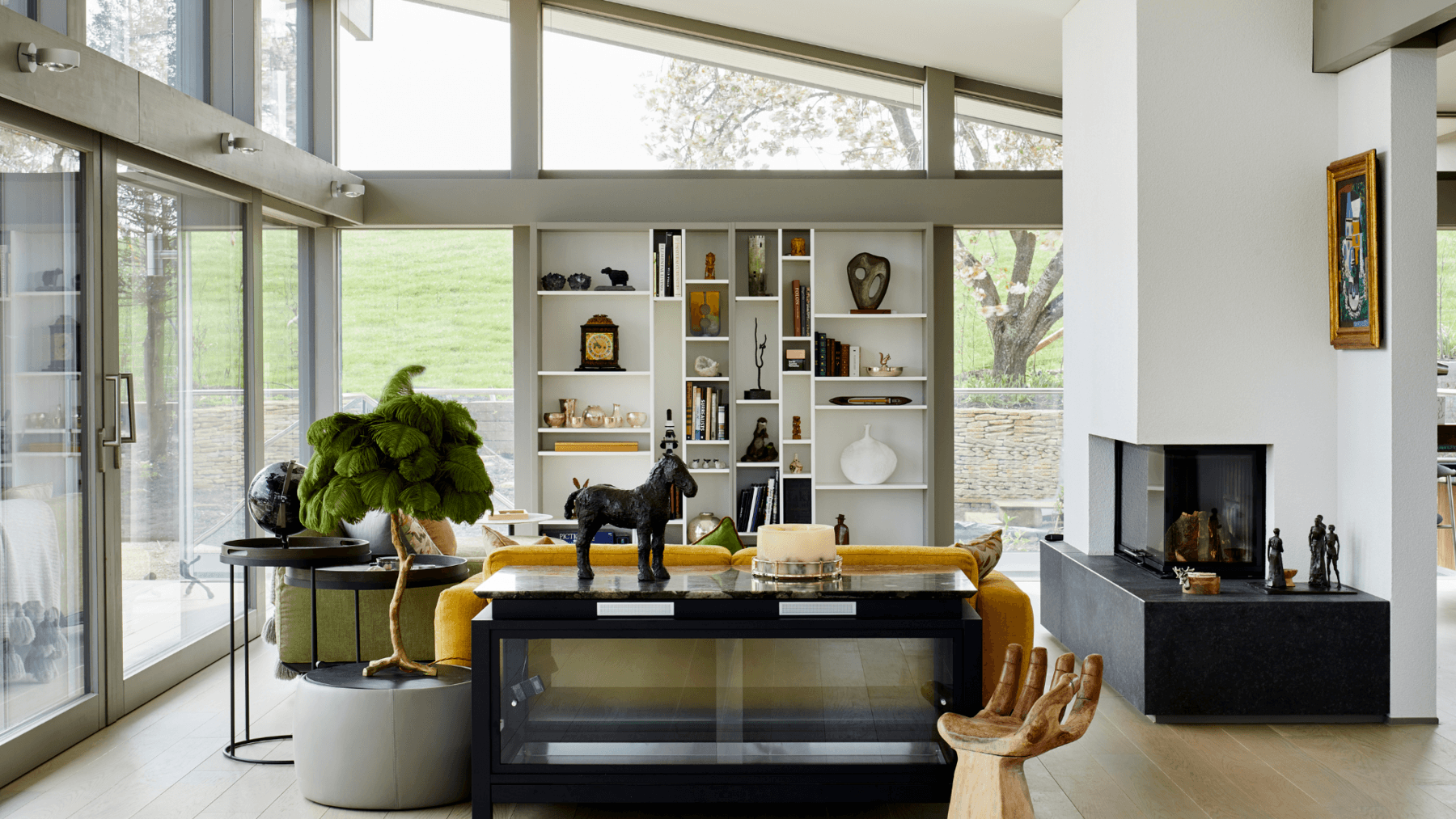 For many of us, art in our home is something that we consider 'later'. It's not part of the architectural design or the structural engineering in our homes, but the bit we look forward to after the heavy lifting has been done. However, incorporating it into design and giving it a purposeful place elevates our homes and the experience we have in them to one that's deeply personal as well as creatively inspired.
Art that influences architecture and technology
Working with some exceptional properties, we have been fortunate to both see art incorporated into homes at its best, and to be part of that process as well. Many of our clients have considerable art collections and they want to incorporate them around their homes. For example, working on a Huf Haus with a distinctive architectural style including clean lines and large walls of glass, we were asked to find a way to integrate the owner's collection of paintings and sculptures.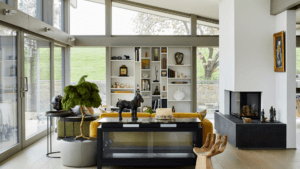 Our designers felt that the space emulated Mondrian's distinctive abstract style and sought to reinterpret his paintings in the interior features, in turn providing spaces to showcase art with intent. For example, we created a unique partition wall in the kitchen to allow a sculpture to be seen from both sides, as well as a unique, asymmetric sliding shelf to hide the television in the style of Mondrian's famous 'Wall Works'. Pops of colour were brought in with strategically placed paintings, and lighting by Occhio were used to highlight statement pieces such as an impressive anthropomorphic bird.
At another property in Belgravia, the owner had a selection of original Miro drawings, so this became a key influence in both the design as well as the practical functions of the space. For example, when housing valuable artwork there is an additional need for powerful extractor fans and ventilation in order to protect it.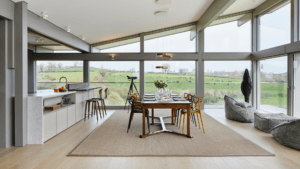 Art is a language
In the past we have written about design as a mechanism for communicating both who you are and who you aspire to be. It can convey humour as well as style, lifestyle as well as values and personality. It is a language in itself, much like design, and sometimes communicates better than words. It is also enormously influential on how a space feels, creating calm or joy, energy or curiosity. While many of us may not think about it until we reach the finishing touches of our home, that in itself points to how incomplete a space tends to feel without artwork.
This is because of a combination of subject matter, aesthetic pleasure and the impact that colour itself has on us. A number of studies have shown that colour can affect and reflect our mood, our ideas, our energy levels and our emotions: "Colours, like features, follow the changes of the emotions", said Pablo Picasso, who famously adopted the colour blue in his paintings during a period of melancholy.
This is where art within the home really embodies the idea of creating a space that's not merely about an impression for other people, but a refuge that is truly for and about you – which ultimately is the purpose of your home. With this in mind, we always suggest leaving some budget for artwork when designing your kitchen and bringing it into conversations about the space right from the start, especially if it's a piece that is important to you.