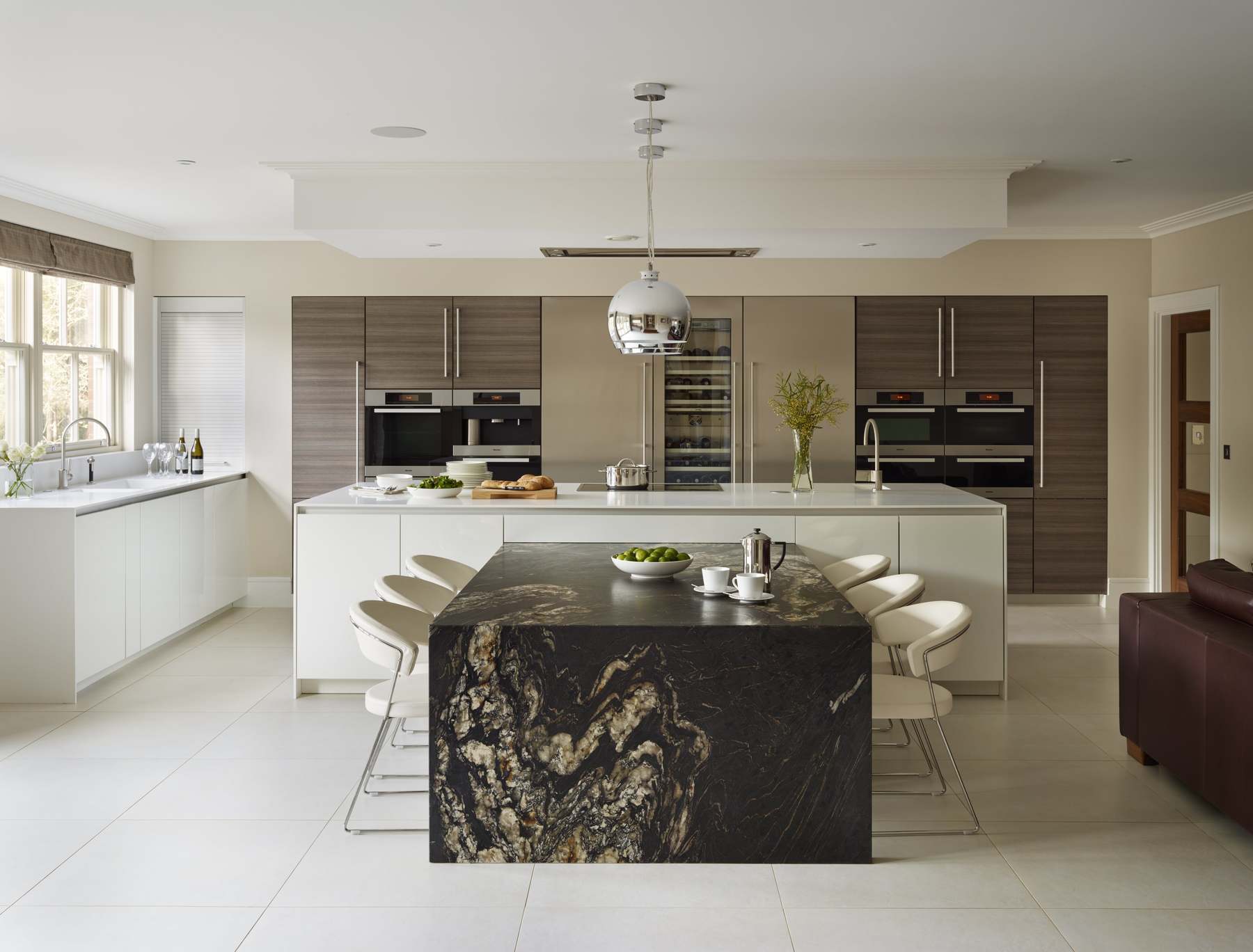 The true meaning of exceptional design
Great design, whether we're talking about fashion or architecture, is about something that captures the current mood, but remains exceptional over time. Consider Eero Saarinen, the Finnish-American architect and industrial designer whose influence was as sought after in the 1950s and '60s as it is today. Or Charles and Ray Eames, whose iconic chairs look as stylish in a 21st century home as they did in a forward-thinking architectural palace of the '70s.
Beauty is not just skin deep
When great design is developed, it is not just about aesthetics. It begins with a utilitarian goal and is then transformed into a feature in its own right. It stops being an object and becomes a key entity in our environment – a lead player in the experience, that tells the story that we want to convey about ourselves and to ourselves.
Interior design is a language. You can't hear it, but you can read it. It can see that in the sculptural forms of exceptional designers such as the contemporary lighting designers at Occhio. There, everything is a delicious fusion of classic and contemporary. That's not been achieved by chance; it is the direct result of a philosophy that brings the object's purpose together with art. Designers speak through their creations, and we, as consumers are drawn to them because they communicate a language about us when it's installed in our home, in a context that makes it uniquely about us.
The process of making something that's about more than its material purpose, is what raises its value from merely monetary, to emotional as well. Exceptional design in the home allows us to experience the space on a different level – transcending mere function and turning it into a daily pleasure, as well as being a conduit for us to show who we are and who we want to be. It gives us pride and comfort in our homes, and that's not something that you can get off the shelf, because it's personal.
Specialist knowledge for a life-enhancing experience
This is the skill of our in-house designers at Nicholas Anthony – creating a bespoke kitchen that's a reflection of who you are and who you want to be (maybe even who you never thought you could be). They are specialists in their field, in much the same way that an architect or an interior designer is. They specialise in bringing together technical knowledge and creativity to make sure that the space not only works but looks exceptional and enhances your daily living experience. It is not simply a question of choosing the right cupboard doors or knowing which surfaces will still look brand new after a year of wear and tear. It brings together knowledge of building, plumbing and electrics as well as design – all the factors that have to work in harmony to create an ecosystem that functions seamlessly.
This knowledge is fundamental to our kitchens beyond any other room in our home, because the limited, precious commodity we all want more of, is time. We are all trying to save it or create it in order to switch off or spend more of it with our loved ones. The kitchen is the one room in the home, where exceptional functionality can help us save time by making life easier and more enjoyable.
With that in mind, bespoke design means planning ahead into a client's everyday life and delivering solutions that will save you time and bring convenience and pleasure to each day. We talk to you, take your aspirations on board, and then push the boundaries of expectation to provide you with solutions that you couldn't have imagined.
By listening to you and applying our specialist industry knowledge to your vision, we can suggest the appliances that are best suited to your needs. So, when you set foot in your home, everything is as you imagined, everything works together and everything is in a location that makes intuitive sense. That's what it really means to create a bespoke kitchen – it's one that has been uniquely created enhance your life.