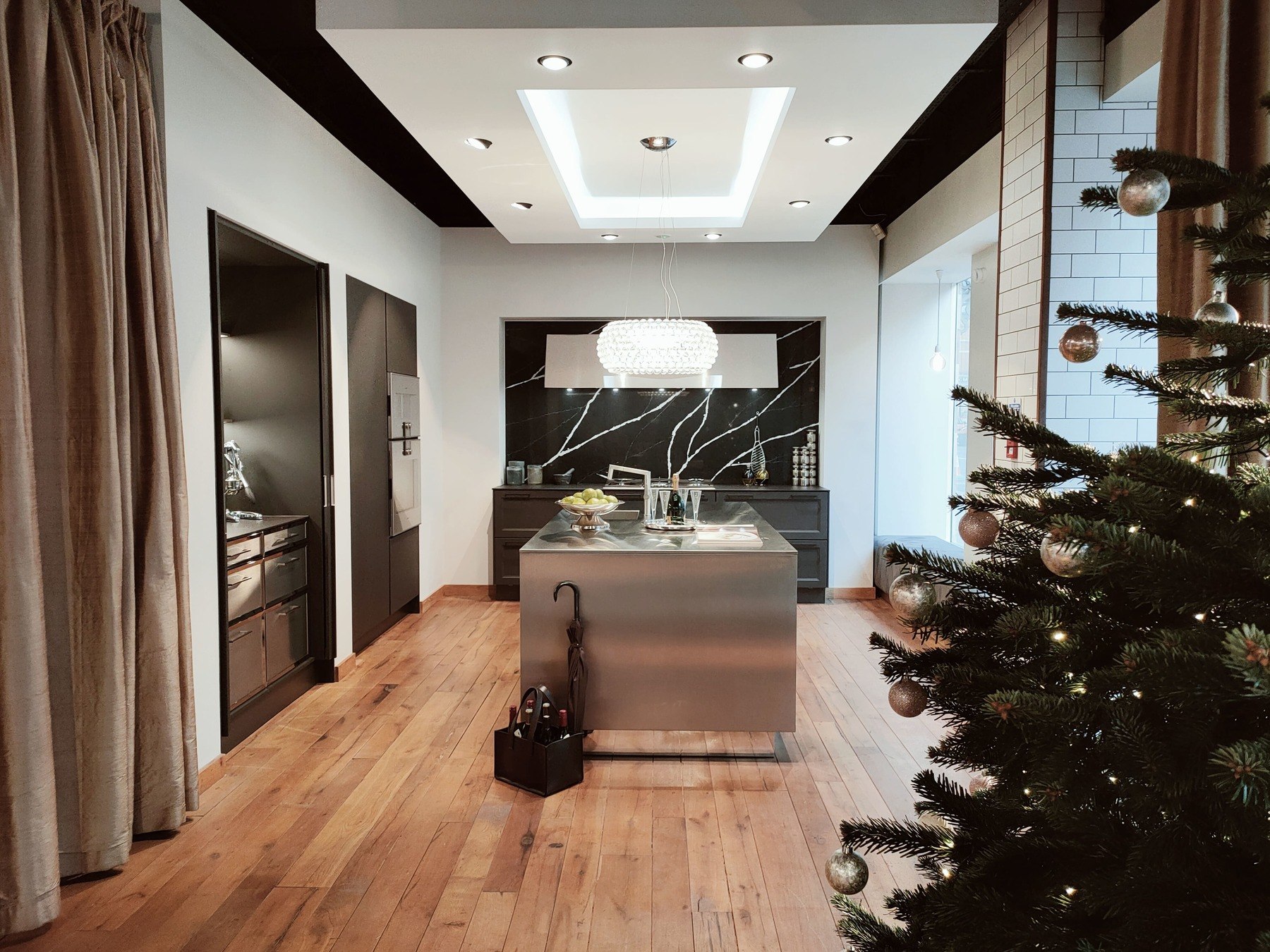 There's more of a buzz about this Christmas than usual. Everywhere we go, people are excited, and although commerce means that Christmas decorations have gradually appeared in shop windows as soon as Halloween is over, this year the glitz, the sparkle and the glittering delight of Yuletide has been something we have willingly embraced as soon as humanly possible. We're bored of laying low – this Christmas it's about putting on a show.
Over the rainbow
You don't need us to remind you that last year brought a fairly quiet and thoughtful kind of Christmas. Many of us couldn't be with our families and people either spent time alone or in small groups. Those dining tables were thankful, but far from complete.
This year there's an appetite to make up for it. With the lessons learned from a year of contemplation we are celebrating life with showmanship and joie de vivre. We are certainly taking our cue from our West End neighbours, who are once again singing and dancing the nights away as performers tread the boards at theatres, concert halls and opera houses.
Our homes are the ultimate place to bring that sense of celebration together with our own, personal style. It's a chance for the part of us that perhaps we don't have on display all year round, to shine, springing to life in an unapologetic flurry of colour, light, scent and no small amount of sparkle.
This is me
From the Christmas tree to the table decorations, when we invite people into our homes, it's our chance to make everyone feel like royalty – spoiled, special and the centre of attention.
The brands that know how to do it best are out in full force. Liberty London's Christmas shop offers you a guide to bringing festive magic into your home, inspired by their Christmas buyer Julie Hassan. Fortnum & Mason has hampers bulging with enough treats to see you through until spring, and if you're in need of a little sensory inspiration you could do a lot worse than hot chocolate and Ladurée macarons at Harrods.
Christmas at home is all about creating a sense of warmth. In a world that so often celebrates minimalism in design, Christmas is a chance to be excessive and abundant. Showcase your alter ego, let your imagination run wild. It's about how you want to feel and how you want to make others feel in your home and this year it's all about excitement and experiences that we can share with one another.
Oh Christmas tree
The central feature of Christmas in the home is the tree, and it's something you can have an awful lot of fun with. Perhaps you have children and it becomes a family exercise – hanging chocolates and gingerbread shapes from the branches before piling up presents underneath, spilling glitter and pine needles all over the carpet with abandon. Maybe it's a deliciously grown up piece of artwork, dripping with Swarovski stars and Wedgwood porcelain baubles. Your tree can set the tone for your home and your Christmas this year, convincing even the greatest sceptic that perhaps St. Nicholas really will spring into his sleigh and bound down the chimney.
Food glorious food
It wouldn't be Christmas without a fabulously decorated table. Centrepieces – made or bought – complete with holly and candles, linen table clothes, serviettes, the best china and shiniest cutlery. You might even stretch to hand-written name places to make sure every person has their stage directions. Some of the top interior designers are out in force at the moment and have beautiful online examples of how to dress tables, and the house as a whole. Are you more homemade fruit and spice pomanders or glass baubles and feather boas?
Chestnuts roasting on an open fire
Taste, sound and smell. Food, music and seasonal scents are all essential during the holiday season – as we all know, they play a big part in influencing how we feel. Christmas dinner is obviously something to look forward to. Not many of us roast chestnuts on an open fire, but chestnut stuffing, mulled wine and roast potatoes are favourites. Christmas carols and more recent traditions courtesy of Wham, Mariah Carey and Bob Geldof also play a pivotal role. Scent isn't just about food either – cinnamon, orange, pine and all brought together by the warm glow of candles – they influence the environment we create and how we and our loved ones experience our environment.
However you choose to do Christmas at home this year, enjoy every moment. Treat the prep work as setting the stage, spend the day as if you're at the heart of your very own storybook ending to the year. Come to the cabaret, sing in the rain, defy gravity, put on the ritz, and all that jazz… it's the holidays – let's make a show of it.
Get creative inspiration in the heart of London this year by visiting our newly renovated Mayfair studio.