Belgravia Beauty
The owners of this gorgeous house simply wanted the kitchen to suit their family lifestyle. The result was an intelligent, space saving design which included a truly unique, Amethyst splashback.
Features
Miele & Siemens appliances
Sterling Grey matte finish
LED splashback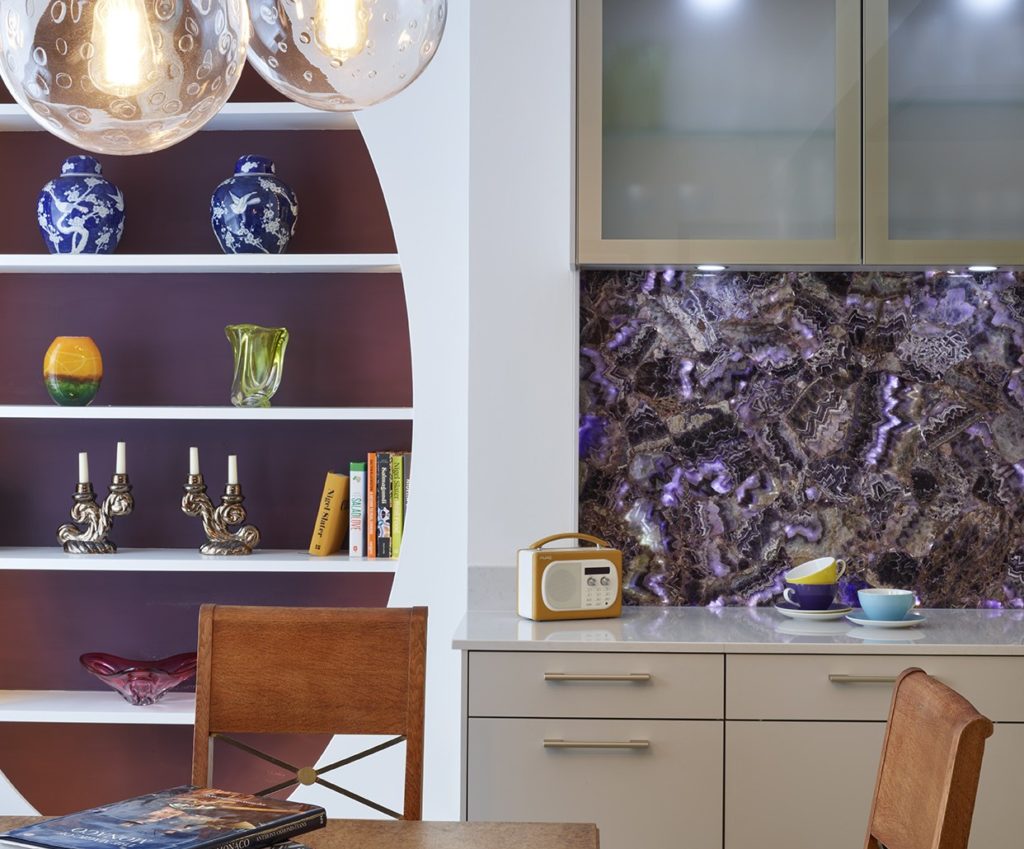 The stand-out feature of this design was the amethyst stone splashback. The designer placed an LED panel behind the sheet to allow the Violet Quartz stone to glow beautifully. This effect is accentuated by the stark contrast of neutral tones from the cabinetry.
The idea behind the back-lit panel came from understanding how the owners would use the space. They wanted to use the kitchen as an area in which they could help their daughter with homework whilst cooking a meal. At the same time, they wanted this to be their primary entertainment space for friends. And so, the unlit backsplash was a wonderful background in its own right but lighting the backsplash would set the mood while hosting parties, acting as a talking piece and a more discreet way of lighting the room in the evenings.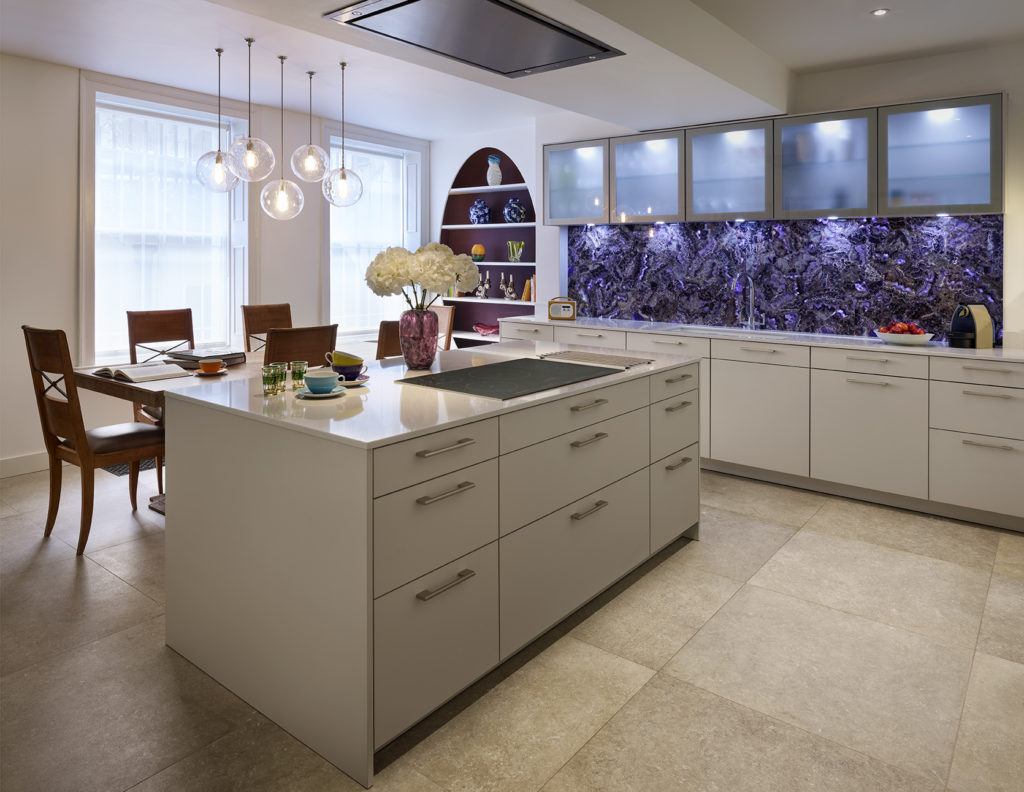 DESIGNER COMMENT
"The client was a total art-lover too. So, it was important to specify the best possible extraction to preserve the quality of the art they had on display."
Nicholas Anthony Knightsbridge