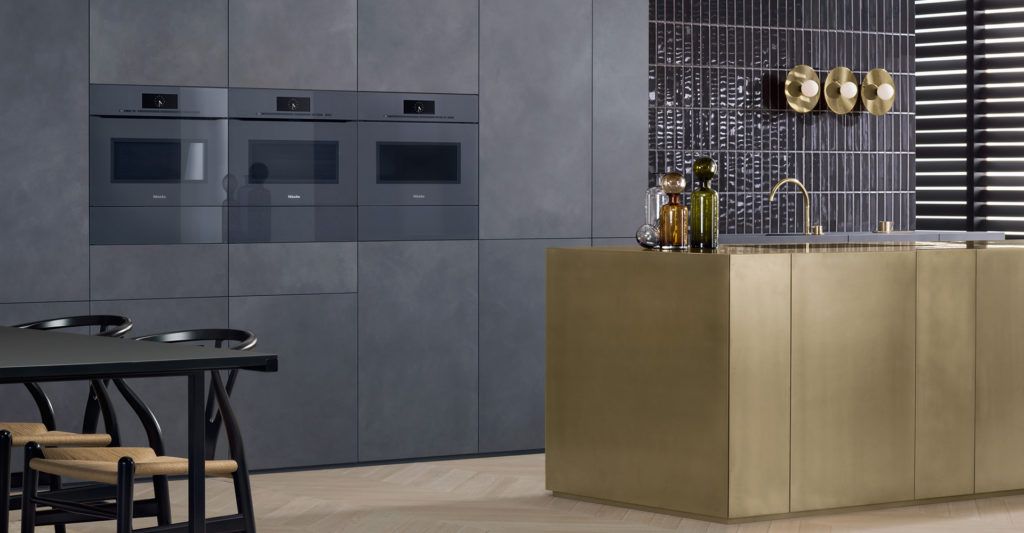 Nicholas Anthony Colchester has a range of Miele appliances for sale as ex-display items. These appliances are in great condition and are top-of-the-range having being used to demonstrate Miele's quality to customers in-store.

Miele Built-in Coffee Machine (CVA 7480)
– Graphite Grey finish.
– 595mm x 455mm x 550 mm
– The built-in Aromatic System gives perfect results and intense coffee flavour.
– Fully automatic perfection. Unique programmes available to create two cups of coffee at the same time.
– Unique automatic sensing of cup height which also centralises the spout over the centre of the cup automatically.
– Innovative and convenient EasyClick Milk system allowing you to keep milk as fresh as possible until needed.
– Convenient cleaning for care and maintenance with step-by-step care guides built-in.
RRP – £3925 inc VAT
Now – £1800 inc VAT (over 50% off)
Miele XXL Combination Steam-Oven (DGC6860X)
– Graphite Grey finish.
– 595mm x 595mm x 550 mm
RRP – £5799 inc VAT
Now – £2600 inc VAT (Over 50% off)
Miele Warming Drawer (ESW6214)
– Graphite Grey
– 595mm x 141mm x 550mm
RRP – £1125 inc VAT
Now – £500 inc VAT (Over 50% off)
Get in touch below for more info or click the number to call our Colchester team directly 01206 363 200